September 2020 Grief Tools
Horizon's Grief Resource Center suggests these tips for practicing self care and processing grief. Click the image to download.
You Are Solar Powered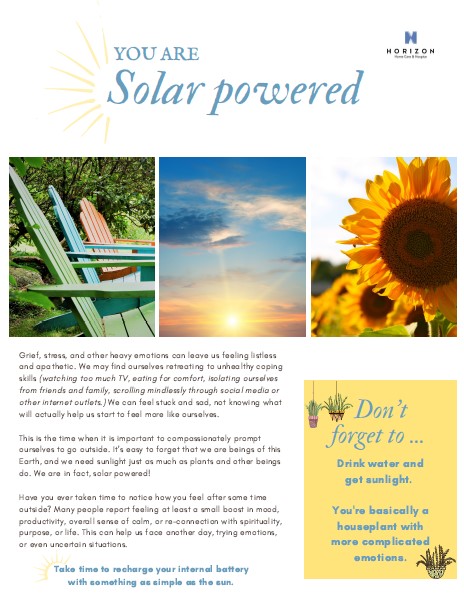 Creative Self Talk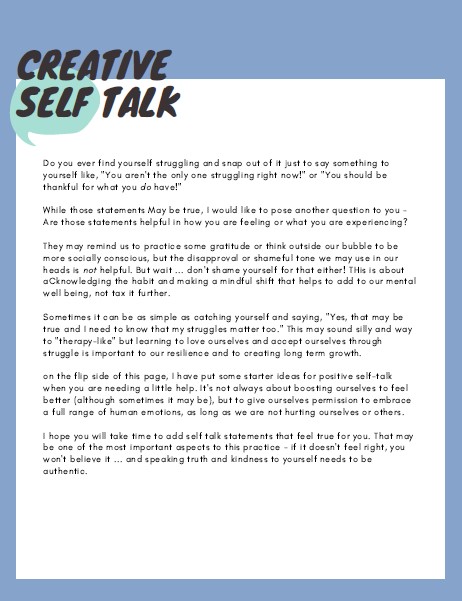 Learn Something New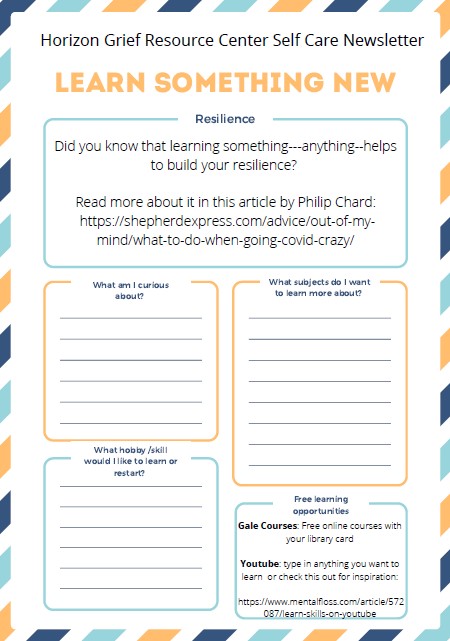 Self-Care Newsletter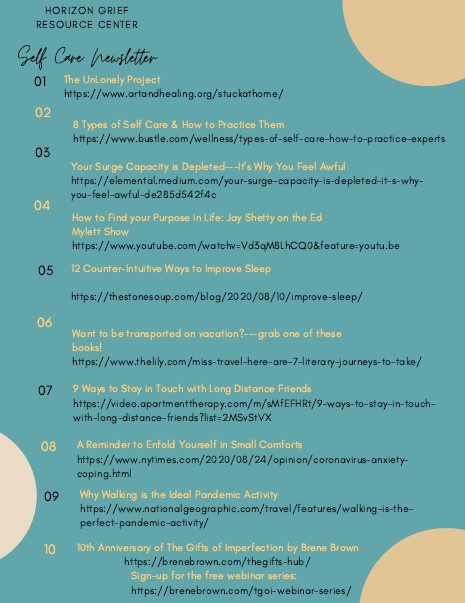 Grief Reflections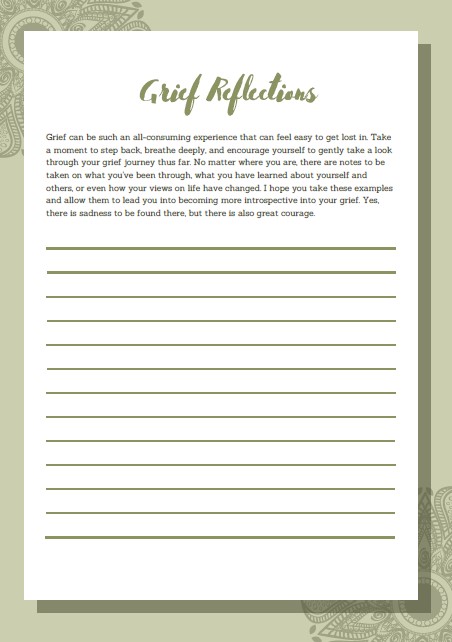 My Vision Bubble Map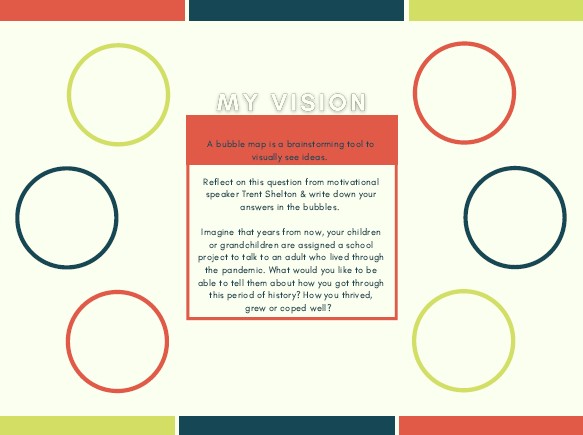 Stay Inspired at Home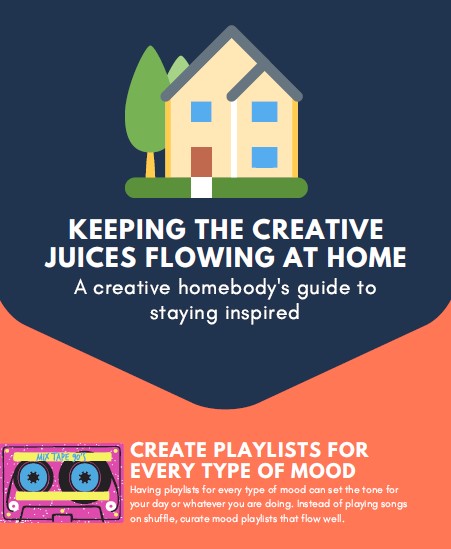 Self-Care Newsletter 2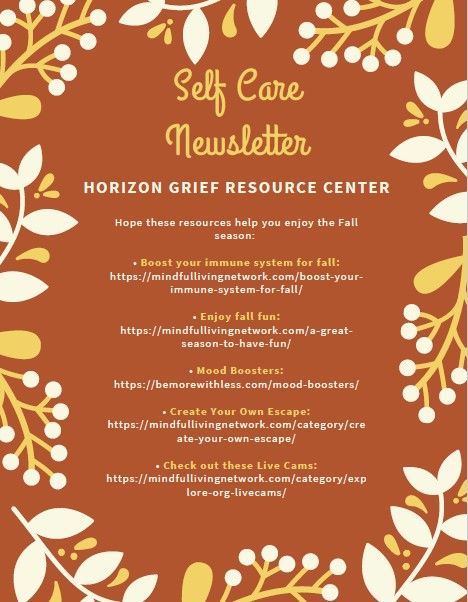 About this Post
Posted 09.14.2020
Latest on the Blog...
Caregiving Advice
Sep 30, 2023
Caregiving Advice
Sep 23, 2023
Caregiving Advice
Sep 16, 2023