Is It Too Soon for a Family Reunion?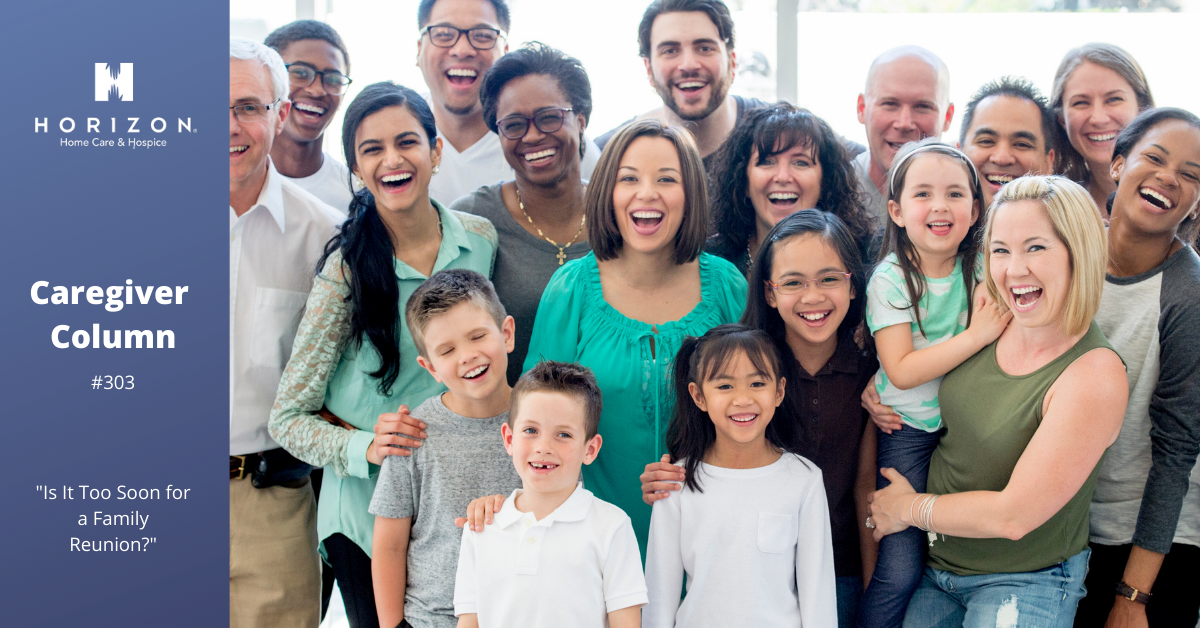 Question
"Our family is planning a reunion for this summer and it's very important to us that our elderly family members attend. With the COVID vaccine rolling out to the general population soon, our family is wondering if we can safely plan a gathering for this year.
What do you think about a reunion for 40 to 50 family members for this summer? Will it be safe for us to gather?"
Answer
Since the vaccine has been available to the elderly for a few weeks now, most of your elderly family members may be vaccinated. If they have not yet taken advantage of the opportunity, they should be encouraged to do so soon. The more members of your family that are vaccinated, the better chance of a reasonably safe reunion.
Ideally, you shoot for a COVID-free reunion where everyone in attendance has been vaccinated. I do believe that by late summer, everyone that wants to be vaccinated will have had the opportunity to get the job done.
Now is a good time to reach out to family members to determine, first of all, their interest in gathering this summer. If the interest level is high for a reunion this year, broach the subject of how you plan to protect the group from infection. I do realize that this conversation never occurred in the past, but these are uncommon times. It's very reasonable to be concerned and to ask the group to take precautions that protect each other.
My answer to your question is yes, with a few caveats:
First, ask that all participants be vaccinated. It's far too difficult to control contact at a reunion to risk allowing unvaccinated adults to attend.
Second, have a backup plan if the reunion must be cancelled. You don't know at this time if there will be another wave of COVID that's resistant to the current vaccines, or if the medical community will have a booster to the vaccine that you already received. There are too many unknowns to be absolutely certain that things will go as planned.
Lastly, set up your reunion to be a safe setting with as much outdoor interaction as possible. You may need to require mask wearing. Ground rules will be necessary to add that final protective step.
Reunions are a wonderful way for families to remain connected. I heartily endorse family getting together and the inclusion of your elders. If you take reasonable steps to protect each other, the incidence of COVID continues to decrease, and no new strain enters the picture, you should be fine.
About this Post
Posted 03.20.2021
Latest on the Blog...
Caregiving Advice
Dec 2, 2023