Horizon Home Health Aides Earn Dementia Practitioner Certifications
Congratulations are in order for 29 Horizon Home Health Aides who recently renewed their Dementia Practitioner Certifications.
Horizon now employs 44 total Certified Dementia Practitioners, each of whom took an eight hour course culminating in a final examination through the National Council of Certified Dementia Practitioners (NCCDP).
The 29 who recently achieved recertification completed 10 hours of continuing education.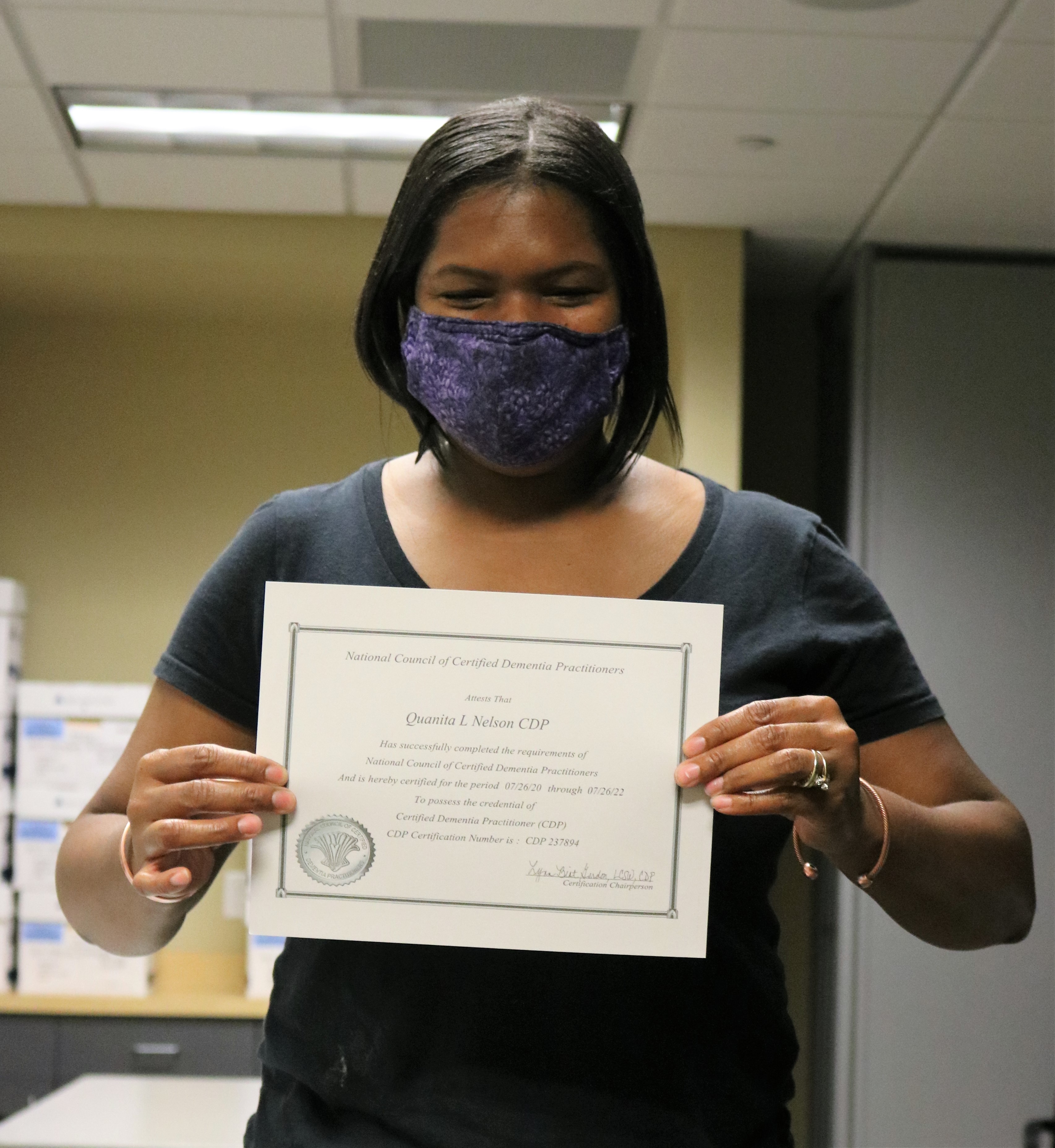 The benefits of the certification are numerous for Alzheimer's and dementia patients – one of Horizon's most vulnerable populations. Under the care of these certified aides, those patients are ensured enhanced safety through best practices as well as improved patient interventions and outcomes. They receive sensitive care, engaging activities, psychosocial support, exceptional comfort care at end-of-life, and also have a reduced risk of injury.
The education covers a wide variety of topics, from Depression and Repetitive Behaviors to Personal Care – pain, bathing, dressing, nutrition, falls and sleep disturbances, as well as Staff, Family Support, Abuse and Neglect Prevention. The aides come away understanding the disease and all of its unique facets, making them better able to care for those patients.
Horizon RN Educator Cynthia McKenna says that, simply put, "These aides use their skills to enhance the patient's quality of life."
"The caregivers partner with the patient versus doing everything for them, fostering patient participation and satisfying their need to function to their fullest potential."
The certification has informed aide Tramika's perspective. "Whatever makes the patient comfortable – that's the route I take. I go into their world because that's what's important."
For Fatime, her education, in turn, helps her educate others. "We're not just aides-- we're educators in the home care setting. Family members of dementia patients crave the knowledge of how to care for their loved ones safely and compassionately, and we can teach them how to do that."
The Dementia Practitioner Certifications benefit the employees greatly, as well. Those who have loved ones with dementia, like Edwenna, find the education as helpful outside of work as in. "I've been able to integrate this teaching fully into my life."
It also has given some increased confidence and a sense of pride as they have become more well-rounded through the process. Quanita says, "I really appreciate that I was able to take this course. It's helped me a lot—it's a wonderful thing."
See all the photos from the awarding of the certificates here.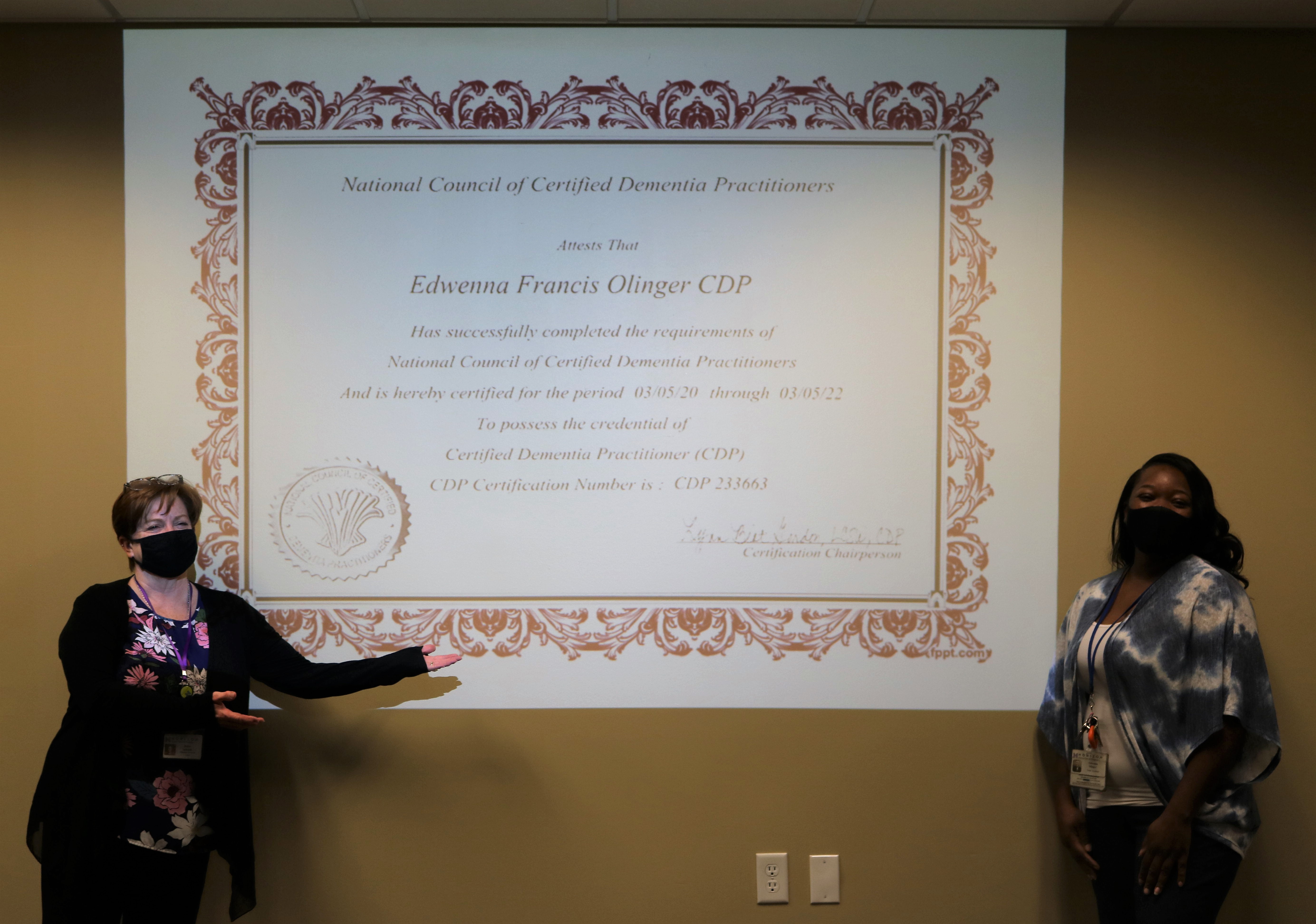 About this Post
Posted 08.17.2020
Latest on the Blog...
Caregiving Advice
Jan 21, 2023
Caregiving Advice
Jan 14, 2023
Caregiving Advice
Jan 7, 2023