WWII vet, music lover honored with pinning ceremony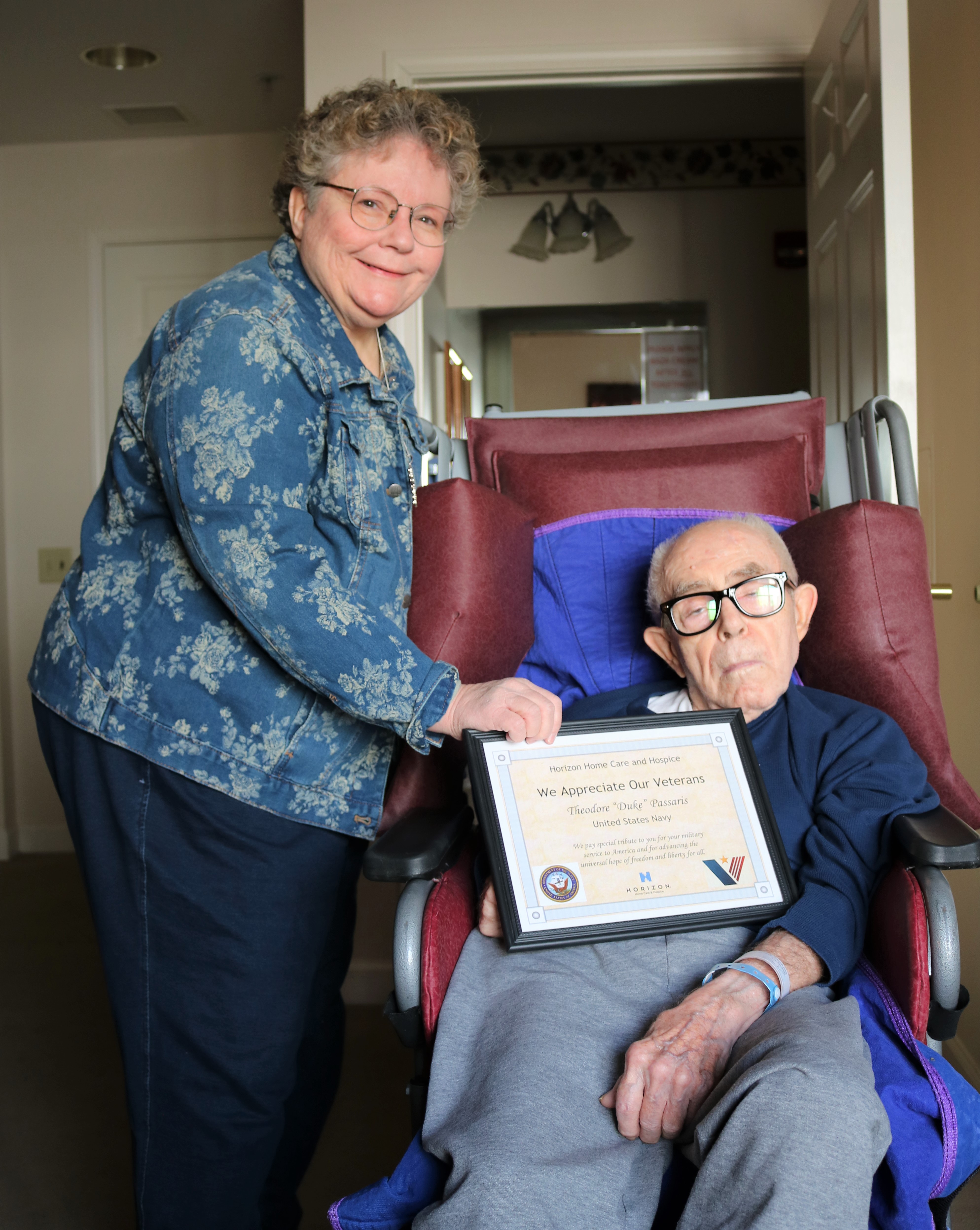 As a Level 4 member of the We Honor Veterans program, Horizon Home Care & Hospice takes great pride in recognizing those patients who have served our country.
On Friday, January 10, 2020, Horizon was thrilled to honor Theodore "Duke" Passaris in a pinning ceremony at Elizabeth Residence. A veteran of World War II, Duke served in the U.S. Navy, spending part of his service in China.
Several were in attendance including Duke's sister Mona and his Horizon team: Social Worker Deb, Visit Nurse Claire, Chaplain Brent and Music Therapist Rory.
As an alumnus of The Juilliard School, music has played an important role throughout Duke's life. For that reason, Rory played a variety of operatic arias in addition to patriotic songs during the ceremony. Rory even sight-read some works by Chopin from one of Duke's music books.
Thank you for your service, Duke!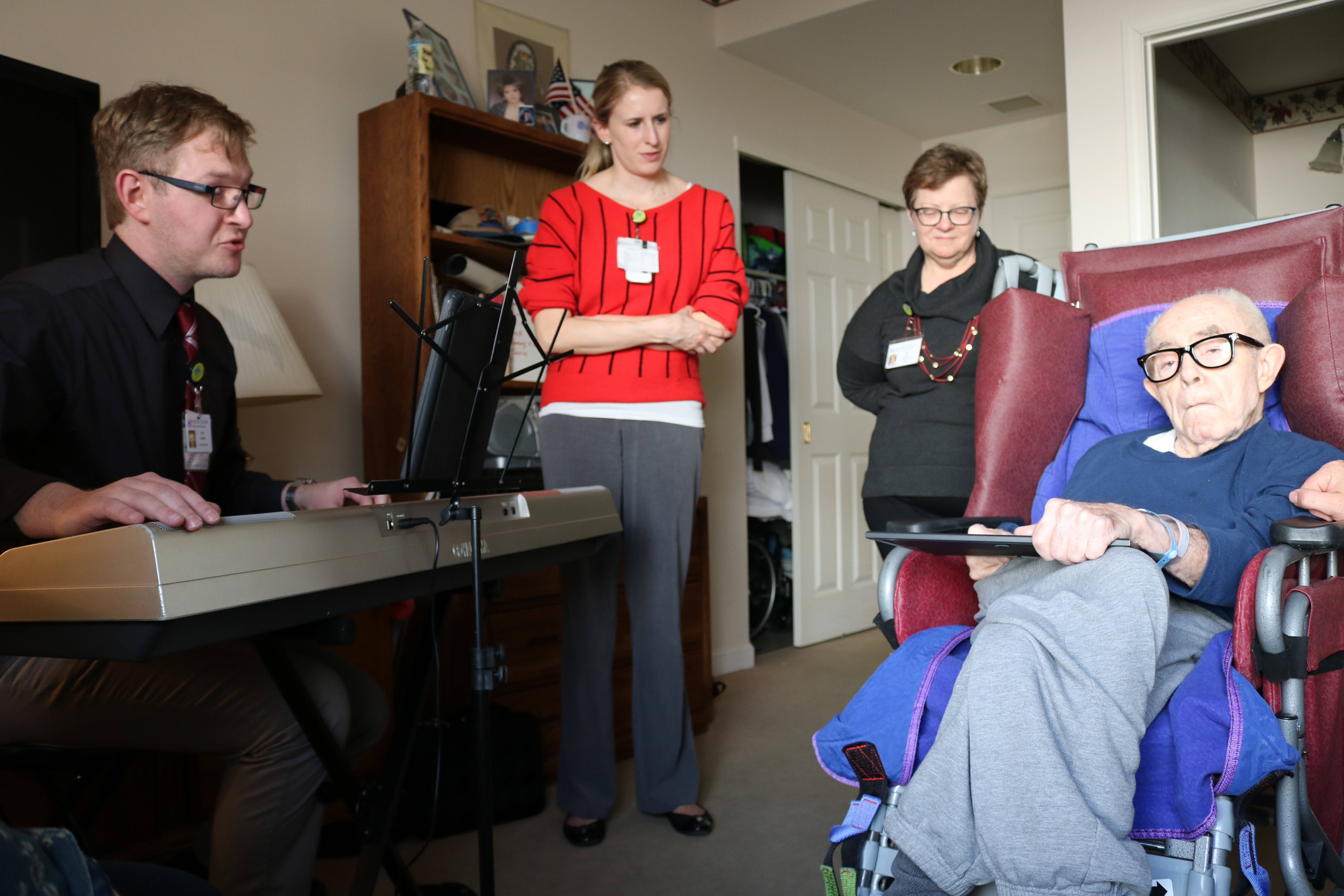 About this Post
Posted 01.13.2020
Latest on the Blog...
Caregiving Advice
Aug 6, 2022
Caregiving Advice
Jul 30, 2022
Caregiving Advice
Jul 23, 2022