When Parents Should Stop Driving
Question:
I believe the time has come for my mother to stop driving. I was home for an extended visit recently and had an opportunity to ride along with her. I tried very hard not to be a backseat driver, but it was not easy. Mom had numerous near-accidents while I was home. She crossed the center line, she rolled through stop signs, she consistently bumped into things while parking and she had some unexplained damages to her car. When I tried to bring it up, she denied any issues with her driving and started to criticize my driving. How do I resolve this situation?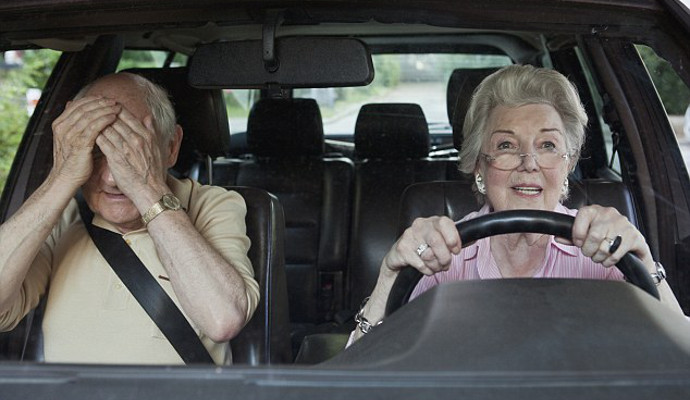 Answer:
I have to agree that your mother sounds like someone who should not be behind the wheel of a car. She may actually be most comfortable with bumper cars. (I always loved those as a child.)

In all seriousness, I recommend that you write down the instances you observed. Calmly and without accusation describe each situation that you witnessed, providing your mother with the written list. Then ask her to stop driving.

Now before you simply suggest she no longer drive, you will need to discover a solution for her transportation needs. We all have places to go, and it is incredibly difficult for older adults to give up the keys. Not being able to go where you want, when you want to, is not easy to adapt to. In large cities and even smaller communities, ride applications such as Uber are fairly common and simple to use. Research what is available in her community. The county department on aging and the internet will suggest options for you. Make sure you check out the specifics of how these ride services work and talk to people that use them to find out the pros and cons. Do the homework for Mom. In addition to providing her a list, setup her phone to easily access what she needs.

One idea that may be helpful is finding a reliable driver in the area that is paid to transport her when needed. That way she has fairly compensated transportation so that it is not uncomfortable for her to use.

I recommend that you take it a step further.
While you are present, actually use the resources with her to help her acclimate to the change. She may find that getting around with a driver is easier than she thought it would be. Yes, it requires a bit of planning, but the upsides are not having to hunt for parking, being able to talk or text while riding, and not maintaining a car. Let her know that this is what many young people do now. Not having a car is "hip."

Now if your mother completely rejects you, you can try contacting her physician or the department of motor vehicles in her state. They may assist you in the process of doing the right thing here.

Hiding the keys should be carefully thought through. It may work with a confused individual, but it could be disastrous with a parent who is alert.

The transition will be difficult, and you may carry the blame for a while. Just keep reminding yourself how it would feel if she killed someone with her unsafe driving. Hopefully, those thoughts will carry you through the process of doing the right thing.
About this Post
Posted 08.18.2017
Latest on the Blog...
Caregiving Advice
Dec 2, 2023