Should Mom Have Over a Repairman During COVID?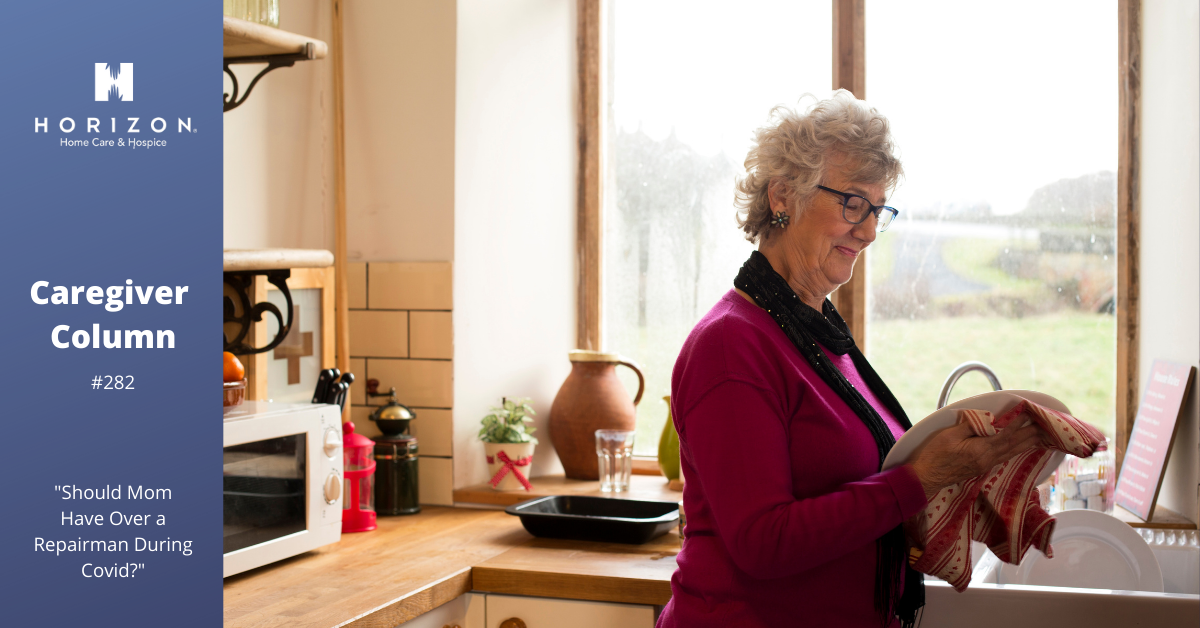 Question
"My mother needs a repairman to come to her house to fix a few appliances that stopped working. We've held off due to COVID for eight months now, but her ice maker just went and she's quite upset about it. I know you can live without an ice maker, but you try telling her that. It's a conversation that will go nowhere.
There's likely a safe way to have a repairman come to the house, except my mother is someone who hovers. She won't listen when told that this bothers the repair person. She is actually very annoying about it. Some have even told her to back off—and not too nicely.
What do I do to keep her safe and get everything fixed?"
Answer
People are getting things in their home fixed and there is a way to do it safely. You will need to prepare for the event and deal with mom. It's simply not safe to think that you can let a stranger into her bubble/home without protecting her.
It would be a very bad idea to let your mother orchestrate the visit without your involvement. It sounds like she has little respect for personal space or giving someone the room to do the work they were hired to do. Not to worry—it's a common problem. Repair people are used to dealing with customers like your mother, though they may not like it.
The fact is, having someone new in the house is an event for her. It gives her something new to focus on and it is somewhat enjoyable. Of course, she will want to carry on a conversation with them. This is where you enter the picture. For the short-term, it will be necessary for you to be present to distract mom or serve as a barrier between her and the repair person.
In no uncertain terms: you will need to tell mom that she is not to be in the same room with the repair person. She may greet the individual with both parties wearing a mask and then depart to another room. You can check on things periodically without getting close. When the person finishes, get out a bucket and cleaning fluid and wipe down the area in which the person was working, door handles touched, countertops, floors, etc.
You can allow a conversation from a doorway. I would require at least ten feet and masks on all parties, though.
It doesn't hurt to be too careful right now. I believe that your mother will understand your position and get her things repaired. Be safe and do your best to protect mom.
About this Post
Posted 10.31.2020
Latest on the Blog...
Caregiving Advice
Dec 2, 2023