Second ceremony held to honor dementia-certified Horizon Home Health Aides
Horizon recently held its second ceremony to award certificates to those Home Health Aides who achieved Dementia Practitioner Re-Certification.
Horizon employs 44 total Certified Dementia Practitioners, each of whom took an eight hour course culminating in a final examination through the National Council of Certified Dementia Practitioners (NCCDP).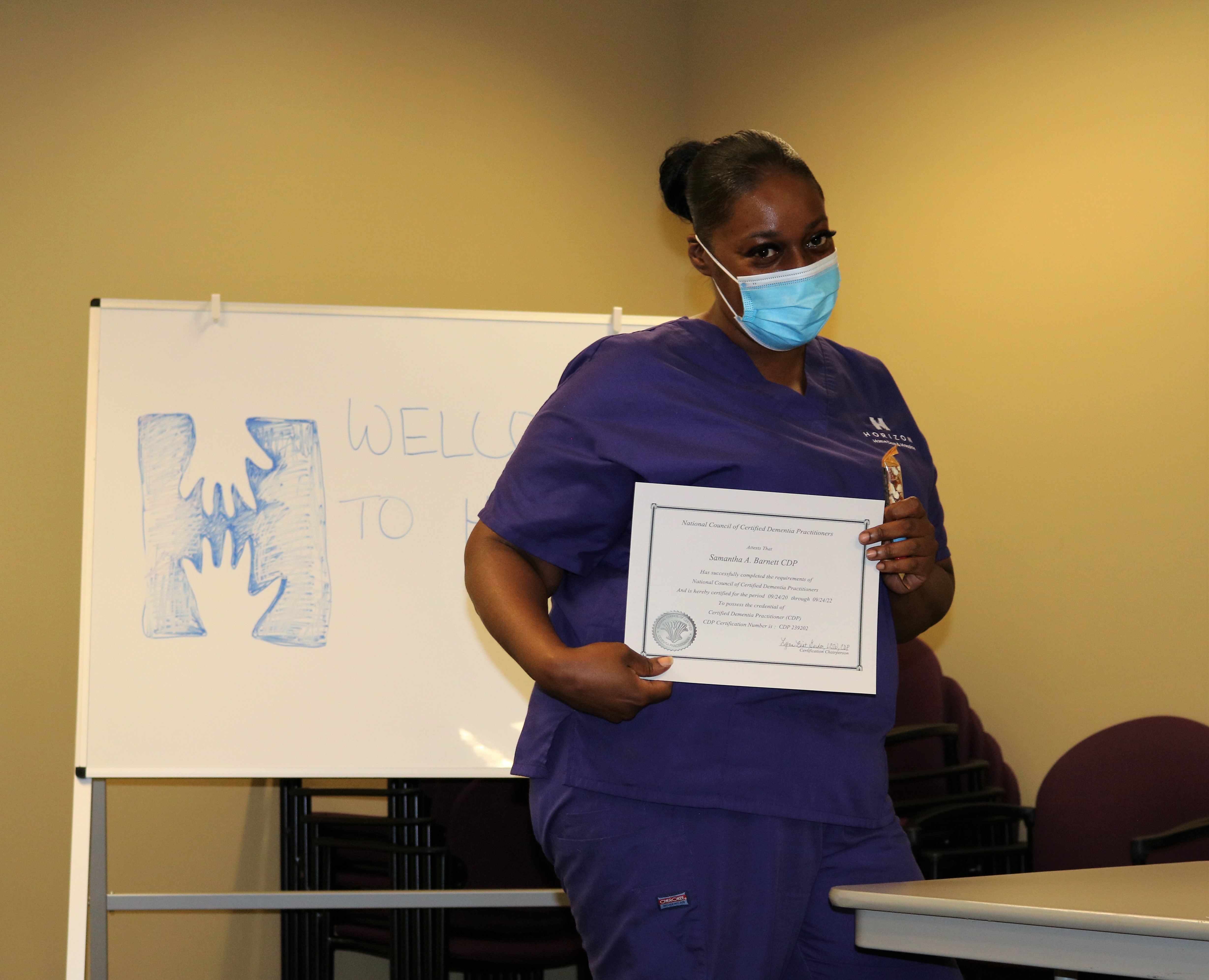 The 29 who recently achieved recertification completed 10 hours of continuing education.
The benefits of the certification are numerous for Alzheimer's and dementia patients – one of Horizon's most vulnerable populations. Under the care of these certified aides, those patients are ensured enhanced safety through best practices as well as improved patient interventions and outcomes. They receive sensitive care, engaging activities, psychosocial support, exceptional comfort care at end-of-life, and also have a reduced risk of injury.
The education covers a wide variety of topics, from Depression and Repetitive Behaviors to Personal Care – pain, bathing, dressing, nutrition, falls and sleep disturbances, as well as Staff, Family Support, Abuse and Neglect Prevention. The aides come away understanding the disease and all of its unique facets, making them better able to care for those patients.
Horizon RN Educator Cynthia McKenna says that, simply put, "These aides use their skills to enhance the patient's quality of life."
"The caregivers partner with the patient versus doing everything for them, fostering patient participation and satisfying their need to function to their fullest potential."
At this ceremony, 11 aides received their certificates and discussed what it's like caring for patients with dementia, and how the training helps.
For Irma, it's important to treat patients like family. "You have to have a whole bunch of love and a whole bunch of patience. I love what I do and I'm so glad to be here."
Monica has learned how important respect is, and how one's demeanor can affect the patient's. "You yourself have to have the right attitude, if they are to do the same."
And Avery has a true passion for dementia care, calling it "challenging, rewarding and fun."
"I've created a lot of meaningful relationships and bonds. I take the responsibility seriously that I could be the only person a patient feels comfortable turning to, or that I could make them laugh on the down days."
See all the photos from the second ceremony here.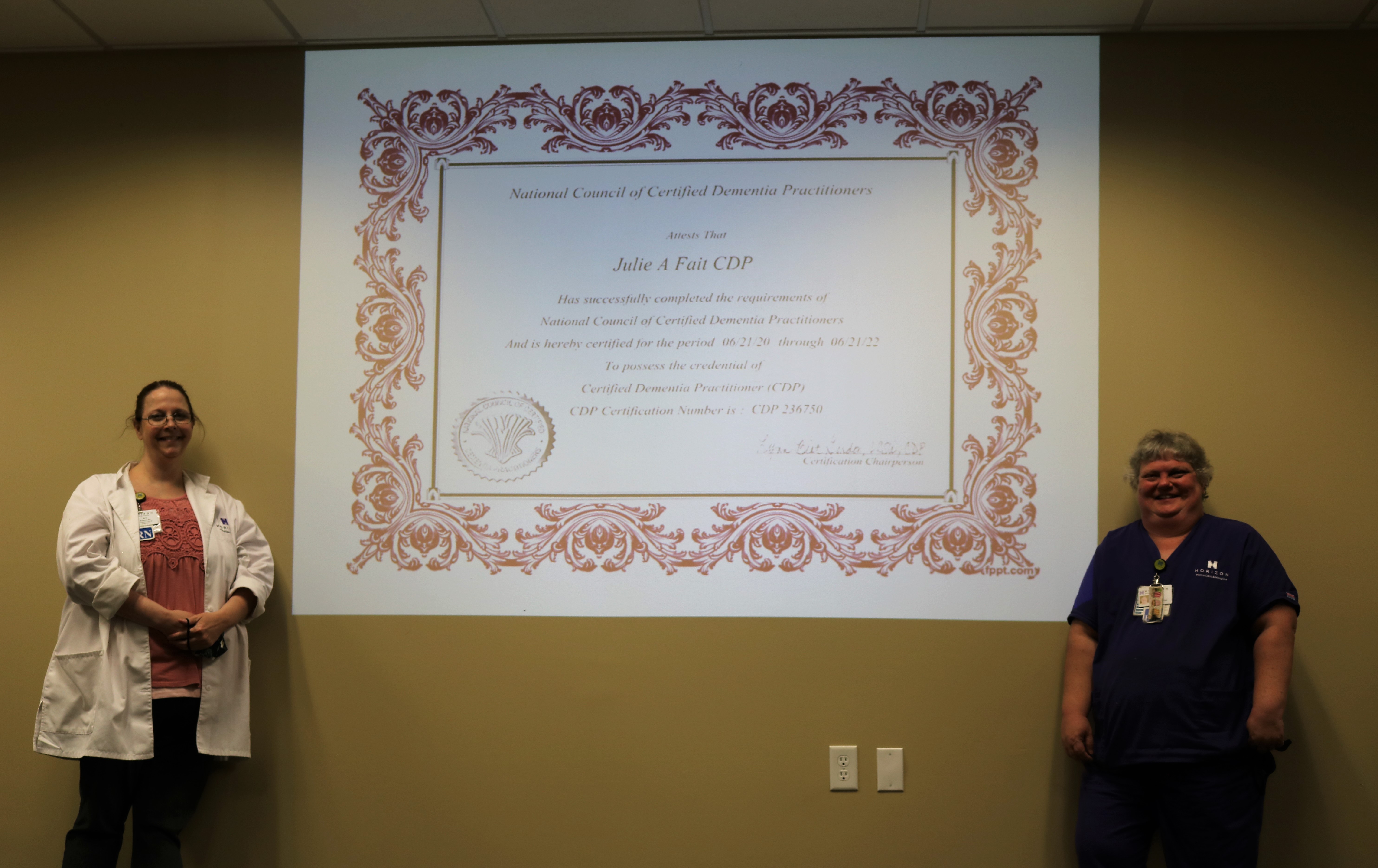 About this Post
Posted 09.24.2020
Latest on the Blog...
Caregiving Advice
Jan 21, 2023
Caregiving Advice
Jan 14, 2023
Caregiving Advice
Jan 7, 2023