Mom Takes Everything So Personally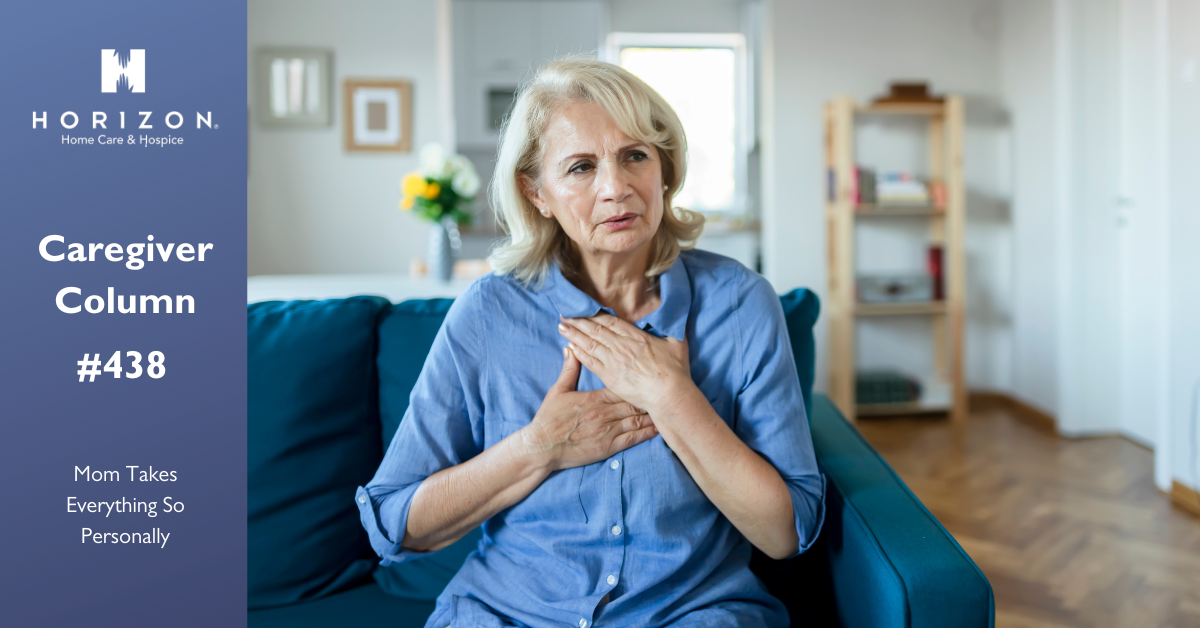 Question
"My mother seems to think many comments and facial expressions are judgements about her. For example, last week when I brought her groceries back from the store, she noticed that I didn't bring back any hazelnut spread. She accused me of not buying any because I probably thought it's not good for her. Really, she just didn't have hazelnut spread on her grocery list and I'm not a mind reader. I buy what's on the list and I couldn't care less about her use of hazelnut spread.
Another time, she felt the doctor had an opinion about her affinity for an occasional shot of rum. It was likely that the doctor was just curious, as not too many folks her age have the same affinity.
Mom feels judged over everything. Is there any way to stop this over-the-top anxiety about every little thing?"
Answer
It seems your mother is a very sensitive, highly reactive individual who doesn't always get it right.
If you're doing the shopping for her, she's no longer independent and therefore I assume either disabled or not that young. Her sensitivity is a lifelong reaction and a fear of rejection. It's doubtful you will be able to change her at this point in her life.
What you can do is let your mother know that you accept her and her choices. You may have to tell her you love her and will not offer opinions unless asked. Let her know you would be happy to discuss anything on her mind about food or alcohol choices. Let her know you're always available to explore ideas and choices about anything from laundry soap and décor to plants and lawn fertilizer.
Do make it clear that you are only an expert in your field of study/career. Everything else is a matter of opinion for you. If she values your opinion, tell her to feel free to ask for it, but remind her every time that it's your opinion and not your expertise.
Your mother may need to hear these things repeated over and over. She's a sensitive soul, and you're likely a busy person who may not feel you have time for her insecurities. Take a deep breath when they surface and help her understand that most people are really concerned about themselves and not judging her as much as she thinks.
Hopefully, you will be able to support her and lessen the impact of her insecurities on your interactions. I wish you success.
About this Post
Posted 10.21.2023