March 2021 Grief Tools
Horizon's Grief Resource Center suggests these tips for practicing self care and processing grief. Click the image to download.
A Small Smile
Self-Care Newsletter 1
Spring Cleaning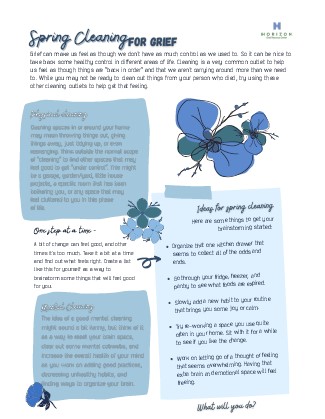 Composting the Gifts of Your Grief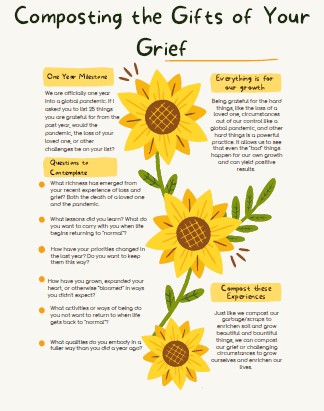 Flexibility During Tough Times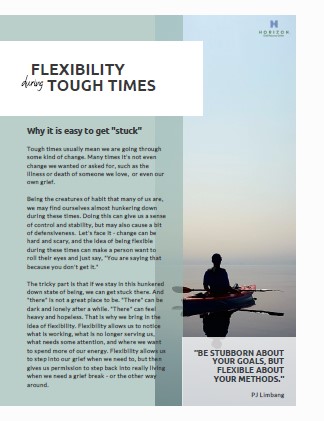 The Power of Our Thoughts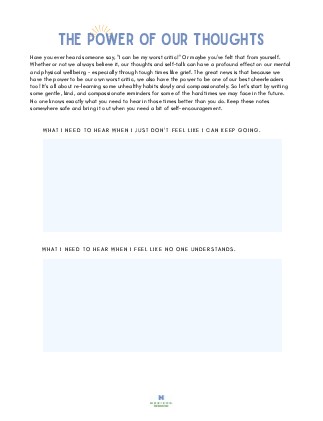 Self-Care Newsletter 2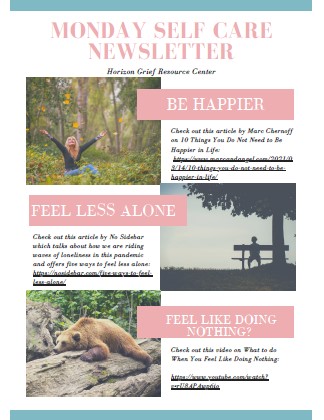 About this Post
Posted 03.05.2021
Latest on the Blog...
Caregiving Advice
Sep 23, 2023
Caregiving Advice
Sep 16, 2023
Caregiving Advice
Sep 9, 2023