Local Girl Scouts donate cookies to vets as Horizon achieves Level 5 In We Honor Veterans program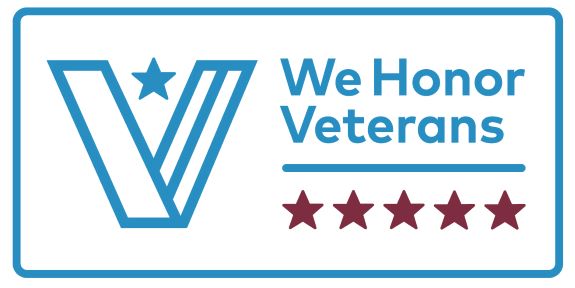 Horizon Home Care & Hospice is now a proud Level 5 member of the We Honor Veterans program.
The program, initially developed by the Department of Veterans Affairs (VA) and the National Hospice and Palliative Care Organization (NHPCO), aids hospices in meeting the unique needs of America's veterans and their families through guidance and resources.
To help achieve Level 5, Horizon was to host a Welcome Home Vietnam Veterans event at Milwaukee's Grand Avenue Club in late March. Lunch was to be served, and a program presented in order to thank those who served in the Vietnam War. However, the rise of the COVID-19 pandemic caused its cancellation.
But not even a pandemic got in the way of a local Girl Scout troop's gratitude.
The planning of the event inspired Horizon Clinical Liaison Kimberly Mei and her daughter, Bella, to donate Girl Scout cookies to those Vietnam vets. Bella's entire troop planned to attend the celebration, in uniform, and say, "On behalf of Girl Scout Troop #10302, please accept these cookies as a thank you for your duty, honor and service."
"Since the event got cancelled, we decided to donate the cookies directly to the VA," said Kimberly.
The troop from Stone Bank School in the Arrowhead School District raised enough money for 220 boxes of Thanks-A-Lot® cookies through the donations of family and friends.
"It's a great lesson for the Girl Scout troop to have a philanthropic cause to work on. The girls earned their "Serve Your Community" patch by donating the cookies," Kimberly said.
And through these efforts and others—integrating veteran-specific content into staff and volunteer orientations and trainings, performing pinning ceremonies, putting on community presentations and much more—Horizon achieved Level 5 in the We Honor Veterans program.
Elena Sherr, Hospice Support Team Supervisor and spearhead of Horizon's veterans efforts, is proud of the accomplishment.
"We are privileged to care for our hospice Veteran patients and do so with the utmost care and compassion."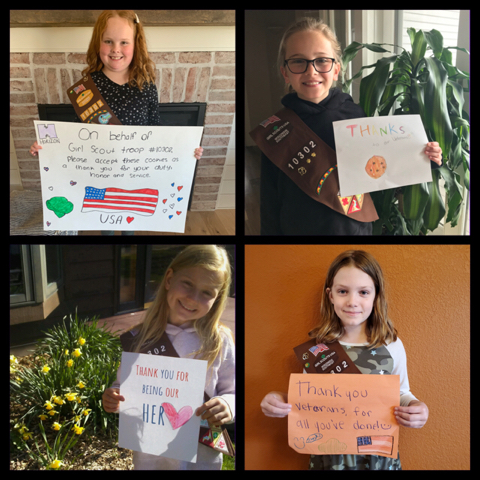 About this Post
Posted 06.08.2020
Latest on the Blog...
Caregiving Advice
Aug 6, 2022
Caregiving Advice
Jul 30, 2022
Caregiving Advice
Jul 23, 2022