Kathy Hospice staff use holiday season to give back
The holiday season is a busy one, but it wasn't too busy for one of Horizon's nurses to think of others.
Chris, a nurse at Horizon's Kathy Hospice, spent time organizing a holiday food drive to benefit the Hunger Task Force.
The small but mighty staff of Kathy Hospice combined to collect five boxes of food and two hams for the underprivileged in our community.
Chris' coworker, Jody, took notice. "For a group like Horizon that gives so much to our patients, I thought it was pretty awesome to be able to help another organization."
We appreciate the selflessness of Chris and all of our employees at Kathy Hospice!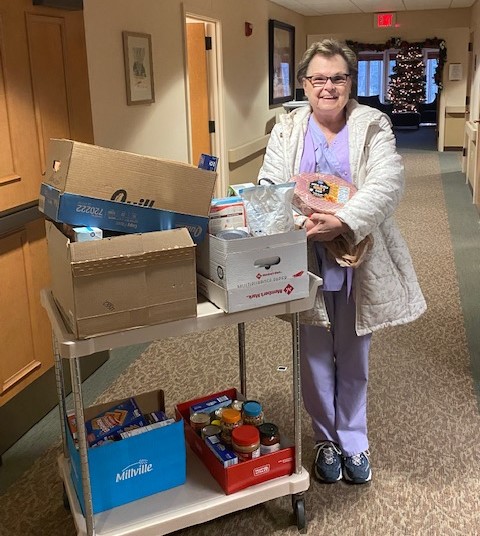 About this Post
Posted 01.19.2022
Latest on the Blog...
Caregiving Advice
Nov 26, 2022
Caregiving Advice
Nov 19, 2022
Caregiving Advice
Nov 12, 2022