How to Find the Right Caregiver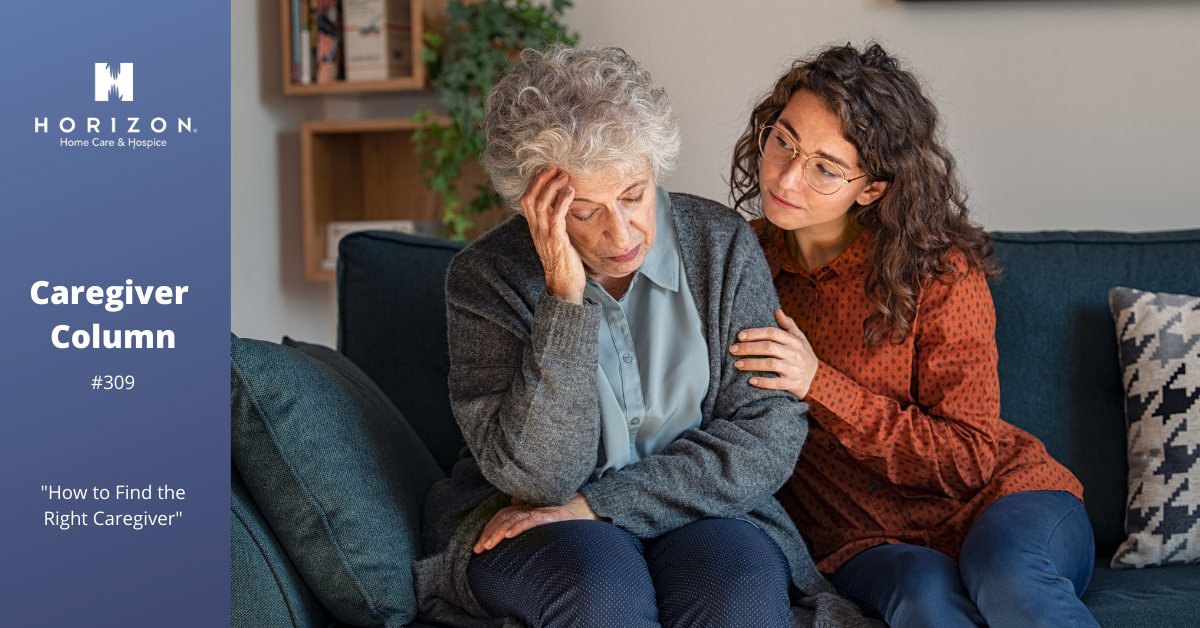 Question
"We are looking for a caregiver for my mother, and wondering what questions to ask. We're understandably concerned about strangers in her home. We hear stories that worry us, and we hope we can avoid some of the pitfalls that friends have told us about.
Most of the problems they describe don't seem too serious, yet we worry most about someone getting too close to Mom and taking advantage of her. What can we do up front to prevent a problem?"
Answer
These are very good questions that all families should contemplate before bringing long-term caregivers into the home. Waiting to see how it works out while hoping for the best is not taking all of the necessary preparatory steps.
There are two concerns here:
A caregiver who is simply determined to take advantage of the situation, and steal money or valuables.
A caregiver that gets to know a patient, and over time, the patient begins to feel that the caregiver is a reasonable person to give money or valuables to. In this situation, familiarity breaks down barriers.
In the first situation, you hired a thief to care for your mother. It is important to do your due diligence when hiring anyone to be a caregiver. If you're going through an agency, make sure their employees are referenced, criminal background checked, and bonded. The organization is responsible for the actions of their employees, and each employee has a supervisor. That makes it very easy to switch out caregivers if anything bothers you.
If you're hiring privately, the responsibility is yours to do a thorough background check. Do not skip this step, which is very easy to do when you find the "right" person. Some of my worst nightmares have come from the nicest of people. Do not be fooled. Do your homework.
Now, even when you do the work of vetting the right person, it's important to set up the home and finances in a way that doesn't open you to a problem.
Investments and management of finances should never, ever be part of the caregiver role. Passwords, brokers, bank accounts, social security numbers, safes, and any other type of investment or vehicle in which you keep financial assets must remain under control of a trusted family member. It does not matter how comfortable you become with the caregiver. Keep all money related information under lock and key at all times.
What you can do is provide a small amount of cash or a very limited credit card for your mother and her caregiver to use for day-to-day purchases. You do want them to have the ability to live without hassle.
When it comes to valuables in the home, you and your mother need to take inventory. Start with pictures of the home and the rooms in it. Know what's there before you bring someone into the home. Make sure that siblings are all on board so that a sibling does not remove items and create conflict down the road.
You may choose to remove or lock up certain items. Jewelry most definitely should be in a safe. Leaving valuable items lying about is just asking for a problem. A good portion of the time, the elderly parent misplaces items and the first person you turn to is the caregiver. Why set up such a situation? It's always best to prepare.
The most important advice I can provide is to stay close. By close, I mean in frequent communication with your mother. Unannounced visits are a great idea. Being present is very, very important. Do not let your mother think for even a moment that you have become less involved or distant. You are only bringing in support, not abandoning her.
I wish you the best on this journey with your mother.
About this Post
Posted 05.01.2021