How Do You Celebrate In a Pandemic?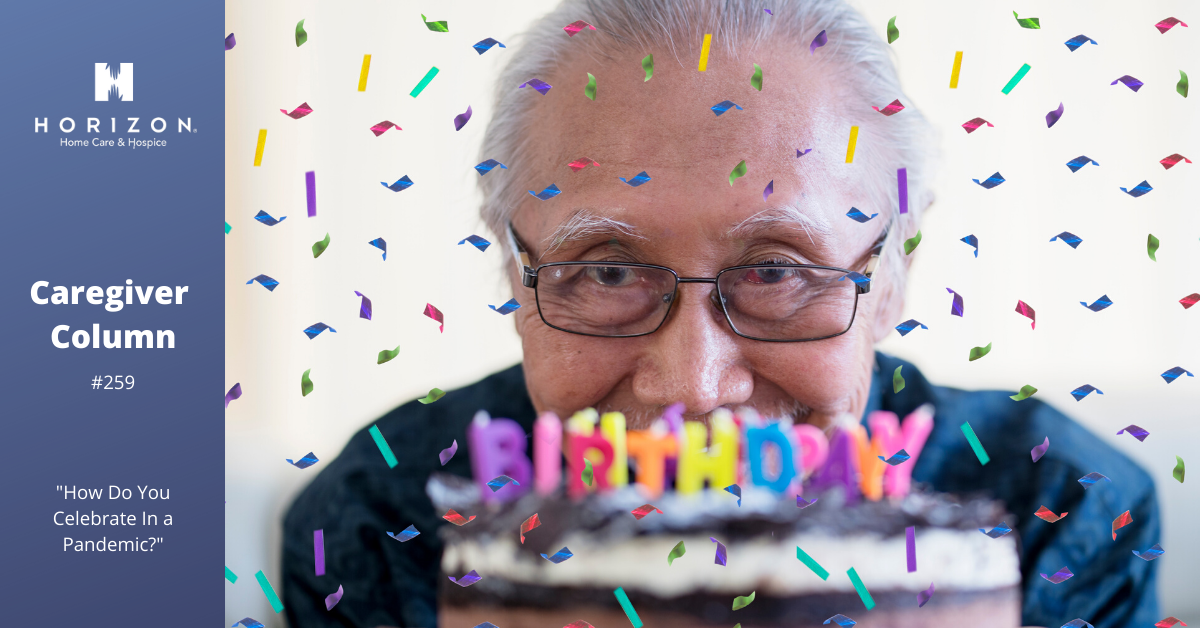 Question
My father will turn 90 in a month and I'm wondering if it's safe to plan a celebration. It's hard to know if a party is safe or not. We really want to celebrate with him and don't want to miss this huge milestone. How can we do this in the midst of a pandemic? We certainly don't want this to be his last birthday.
Answer
90 years is quite a milestone, as he has lived 15 years beyond the average lifespan of a male in the United States. It is indeed cause for a celebration.
While the country is attempting to open up right now, it may be a bit premature to assume that any gathering like those of the past is safe in a month. You simply can't assume that everyone attending a party will be free of infection. There won't be a vaccine this quick, and only a small part of the population has had the disease.
Unfortunately, people are likely to relax their mask wearing, hand washing and isolating now that more and more places are opening. It's even possible to have a resurgence of new cases within the next month. Therefore, I wouldn't recommend any form of "traditional" party this soon.
Based on what I have seen others do, I have some ideas for you to help make this a memorable day for your father. Here are a few:
A drive-by parade is fun, noisy and exciting. They're also extremely safe and protective during this pandemic. Decorate all the cars, throw candy out the car windows, and have Dad sit in a lawn chair on the sidewalk or the porch.
Hold a porch party. Dad sits on the porch and families that live together congregate in their own groups, distanced from each other. Each family can do a skit, sing a song or something similar. You can even pre-mark each section with a circle to keep non-household members apart from one another.
Ask each individual family member to send him a card. Every child, grandchild, neighbor, or friend can get it on the action. See how many cards you can deliver to him in a big box on his birthday.
Have family members create chalk drawings on his driveway and sidewalks the night before. He will enjoy seeing them the next morning.
Fill his yard with flags, flamingos or anything big, bold and fun. 90 is worth celebrating, so think big.
You can always host an online party. I know many of us have had enough of these over the last few months, but it's always a good option. They do help connect us.
I hope these ideas get your creative juices flowing and help you create nice memories during this pandemic. Surely your father's 90th birthday will be something to talk about for years to come. Keep him entertained and safe at the same time.
About this Post
Posted 05.23.2020
Latest on the Blog...
Caregiving Advice
Dec 2, 2023