Hospice care team throws patient first birthday party at 85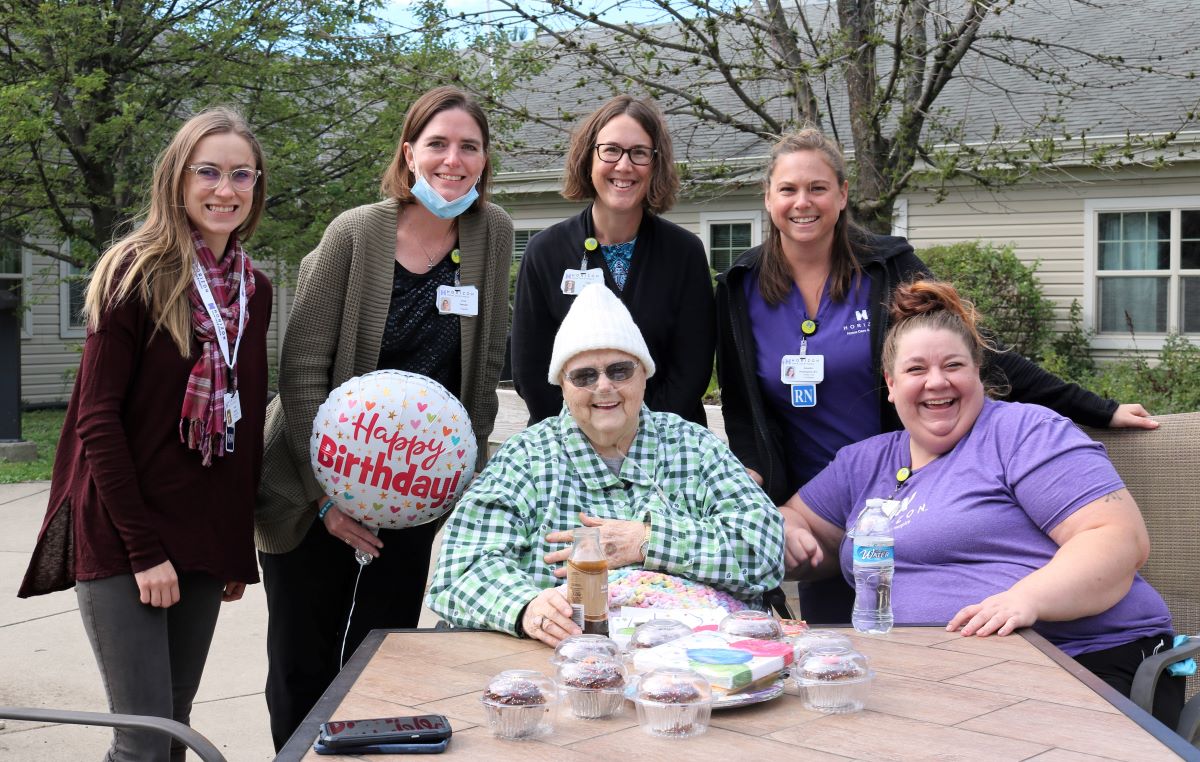 Back row from left: Anna, Jessi, Lisa, Jennifer Front row from left: Teresa, Katie
Horizon patient Teresa told her care team that she never had a birthday party in her whole life.
At first, they were shocked. But then, they took action.
The care team made up of Social Worker Anna, Music Therapist Lisa, Chaplain Jessi, Nurse Jennifer and Health Aide Katie planned and executed a party for Teresa's 85th birthday earlier in the fall.
Sitting in the courtyard of her senior living facility around a table, they enjoyed cupcakes homemade by Nurse Jennifer as well as a spread of Teresa's favorite treats: iced coffee, pizza, gummy bears, cheeseballs and mint Oreos.
As balloons waved in the wind, Music Therapist Lisa picked up her guitar to lead the group in singing "Happy Birthday," and after, everyone talked and joked. The laughter was abundant.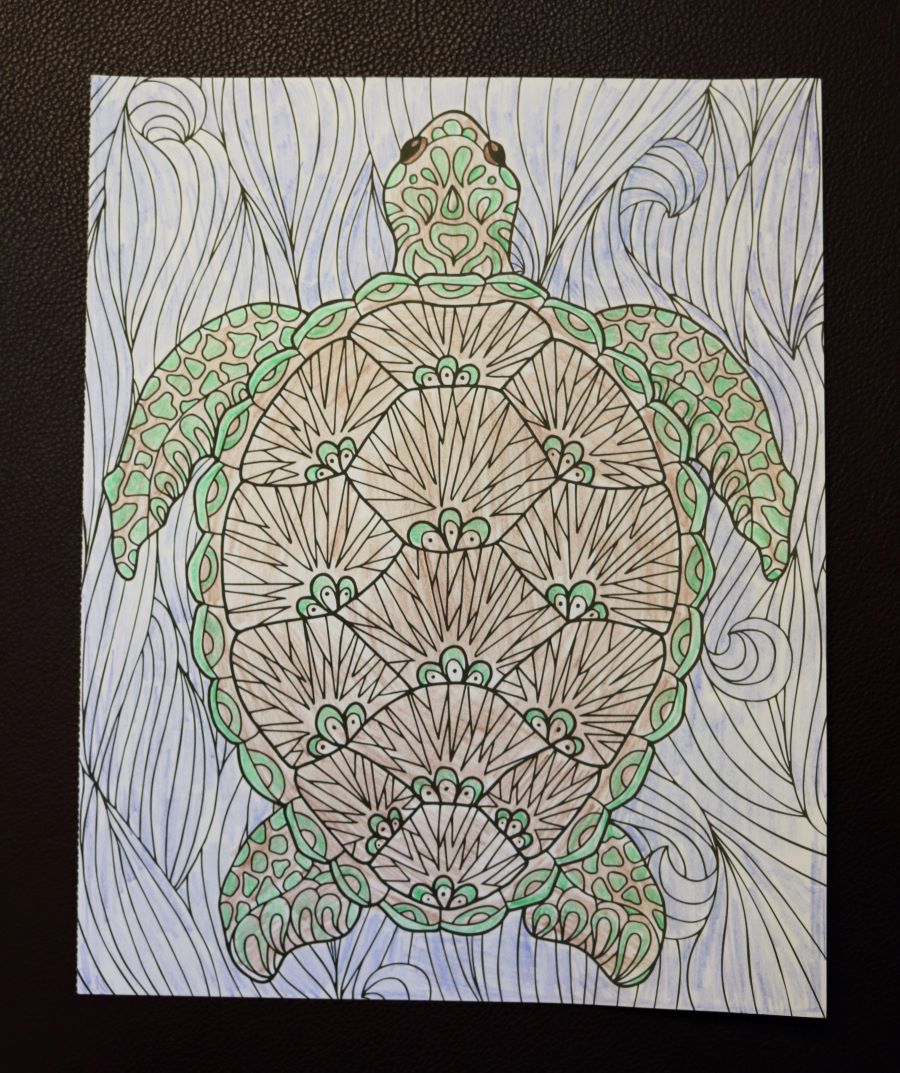 When asked what they liked about Teresa, it was hard to keep up with all of the wonderful things the team had to say. They described a former softball player and always music lover who is now prolific at crocheting and adult coloring books. They talked about someone who has always persevered despite many hardships in her life. They described an inspirational person who once saved someone from a heart attack.
Pure. Kind. Honest. Generous. Warm. Welcoming. Resilient. To sum it up? "Everything."
And Teresa loves her care team right back. It meant a lot that they went above and beyond to bring a birthday party to fruition.
"Along with my family, they are more important to me than anybody else."
Above right: one of Teresa's adult coloring pages
About this Post
Posted 10.14.2021
Latest on the Blog...
Caregiving Advice
Aug 6, 2022
Caregiving Advice
Jul 30, 2022
Caregiving Advice
Jul 23, 2022