Horizon volunteers and staff share cookie recipes in virtual "exchange"
The COVID-19 pandemic changed a lot of usual holiday traditions. Among them -- the annual volunteer holiday cookie exchange. But Horizon volunteers and staff chose to see it as a challenge rather than an obstacle. Though they could not gather to celebrate, they did compile their recipes in the following cookbook. Click to download and enjoy!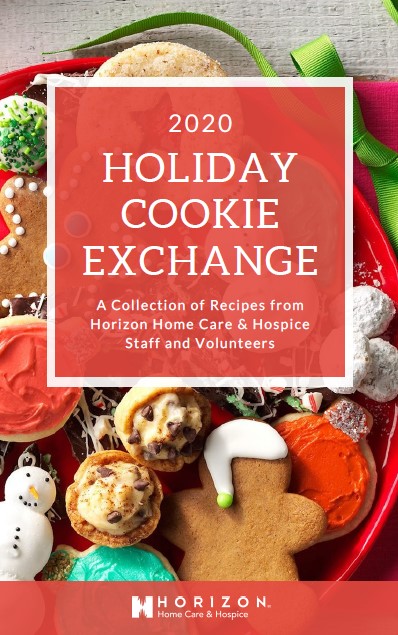 About this Post
Posted 12.29.2020
Latest on the Blog...
Caregiving Advice
Jan 21, 2023
Caregiving Advice
Jan 14, 2023
Caregiving Advice
Jan 7, 2023