Homemaker Companion role suits moms looking to make a return to the workforce
When kids return to school each fall, life changes drastically for stay-at-home moms.
For any moms who miss the daytime hustle and bustle, or who want to make some extra cash in their newfound free time, Horizon Home Care & Hospice has a solution.
We're searching for Homemaker Companions to join the Horizon team and focus on tasks that will keep patients living in their own homes as long as possible.
Homemaker Companions complete light housework for patients like cooking and cleaning, and give rides to appointments or the grocery store. Maybe most importantly, they provide companionship. No healthcare certifications or licensures are required—just great people skills and a desire to help others maintain their independence.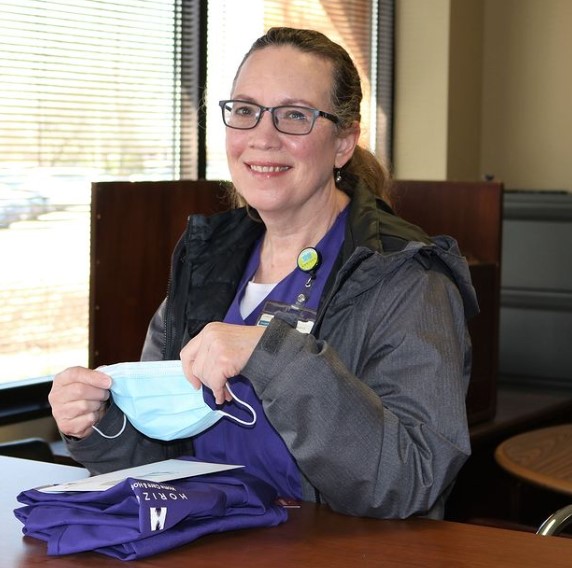 Susan, who has been in the role five years, describes it as "making life better." She asks everyone she works with, "What's one thing I can do to help you find your peace?" and then takes care of it, keeping her patients feeling comfortable and secure.
Homemaker Companions are also a crucial presence in a patient's home, picking up on any changes in a patient's health or behavior and relaying them to their care team and families.
Even a mom who has been out of the job market for a while can step into this role and make an immediate impact. "I would recommend this to anyone who wants to give back to the community, and do something meaningful," says Susan. She receives immense gratitude back, too. "I hear so often, 'You're my angel.'"
But that's not how Susan sees herself. "I'm just taking care of my patients like I'd take care of my family."
Contact Cathy Alsum, cathy.alsum@hhch.net, 414-586-1879 to learn more about this role.
About this Post
Posted 09.27.2022
Latest on the Blog...
Caregiving Advice
Sep 30, 2023
Caregiving Advice
Sep 23, 2023
Caregiving Advice
Sep 16, 2023