February 2022 Grief Tools
Horizon's Grief Resource Center suggests these tips for practicing self care and processing grief. Click the image to download.
Living Side By Side With Grief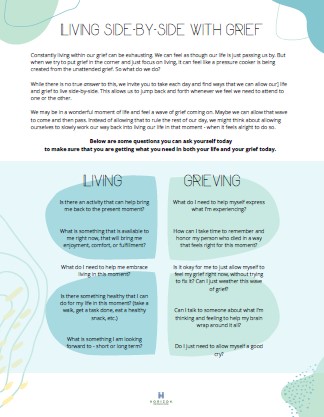 Affirmations Throughout Grief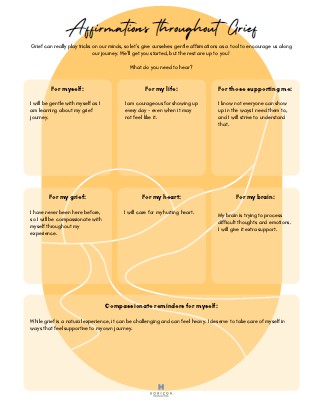 Happy Palentine's Day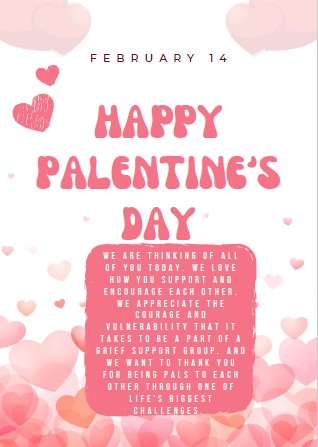 In the Weeds of Grief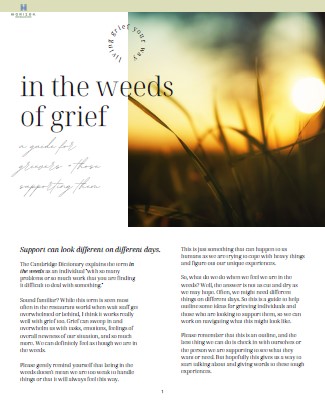 Self-Care Newsletter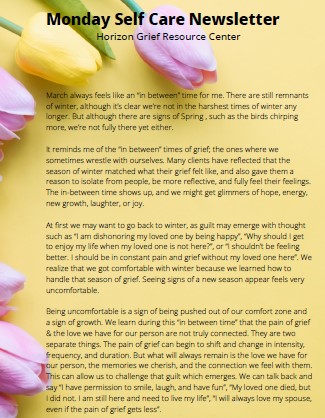 Practice: What's Weighing On Me?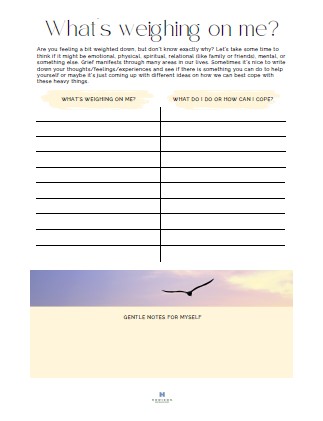 About this Post
Posted 02.04.2022
Latest on the Blog...
Caregiving Advice
Dec 2, 2023