Do I Have to Give Up My House?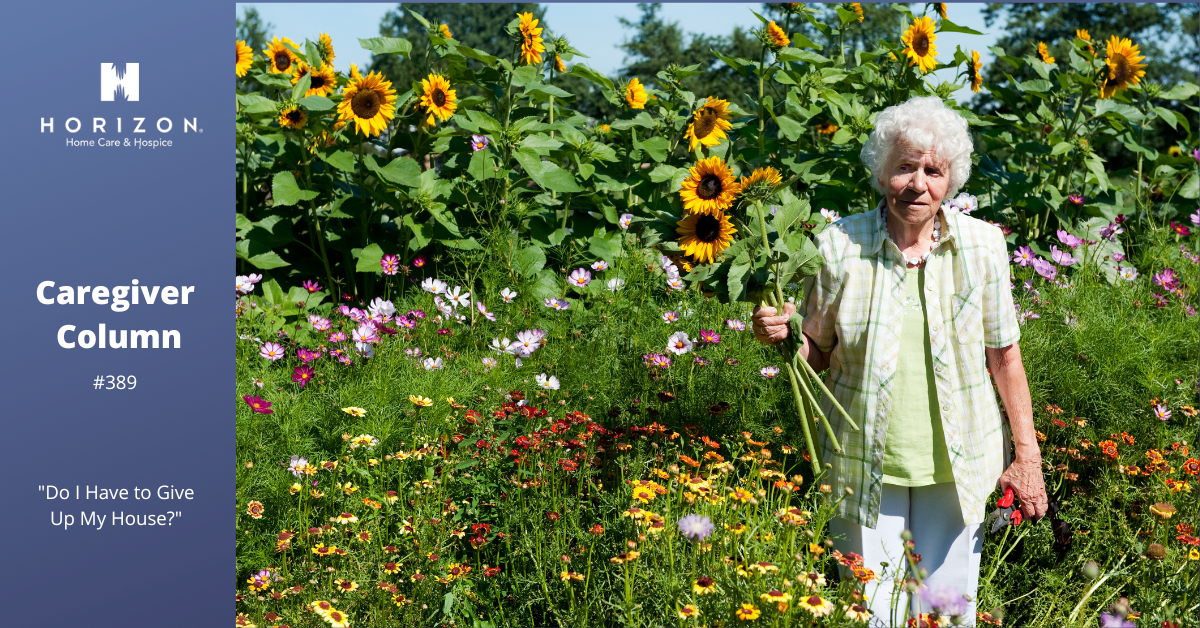 Question
"I am an 85-year-old mother of five. My husband has been gone for five years and I live in the house that we built together on a suburban lot.
Over the last few years, I have been wondering about whether I should be selling my home and moving to something that requires no care. I love my home and don't want to leave it, but I get asked by friends and my children about my plans.
That makes me wonder if I'm being silly, ignoring my advancing age and the management of my home. I'm not having any trouble arranging for cleaning and yard work. The home has been well maintained over the years and generally free of clutter.
What things should I be considering as it relates to home ownership at my age?"
Answer
You're being thoughtful about the future, and I believe that's a good thing. Refusing to look at your situation objectively could be problematic for your children.
Here is how I would approach the housing situation, at any age, but particularly for someone who's a bit older. Consider the following:
Location: Is your home in an area that provides the amenities you need? Where is the grocery store? How far is it to medical providers? How close are the homes of those that may need to assist you?
Transportation: What form of transportation is available? Must it be a personal car? Can a cab or rideshare be obtained from your home? If you were not able to drive, would you be able to get groceries, or would you move to home delivery?
Property: Is your space manageable? Can you keep it clean or continue to manage the cost of hiring others to take care of it? Is your home accessible for showering and toileting with a potential medical problem? If not, are you willing to prepare your home for that? What would you consider an ideal property to live in?
Yard: Does your home have a yard you need to manage? Do you want to maintain a yard? Would you be lost without your garden or patio/deck? Again, can you continue to manage the cost of hiring others to care for it?
Deciding where to live at each point in our lives has to do with our needs and desires at those times. Only you can make those determinations at this time. Living in a home that's comfortable, manageable, and safe is wise. It's also wise to prepare for five to ten years down the road. It's always best if you can make the decision for yourself rather than waiting until something happens, and others must make the decision for you. If you plan to stay, then take the steps necessary to get food, to medical appointments, and to move safely within your home. A little preparation will be time well spent.
I would also look at what's out there. It costs nothing to shop, and will give you a better idea what's available should you need something different due to a change of health condition.
I wish you well and hope you enjoy the journey.
About this Post
Posted 11.12.2022