Dad Is Being Held Captive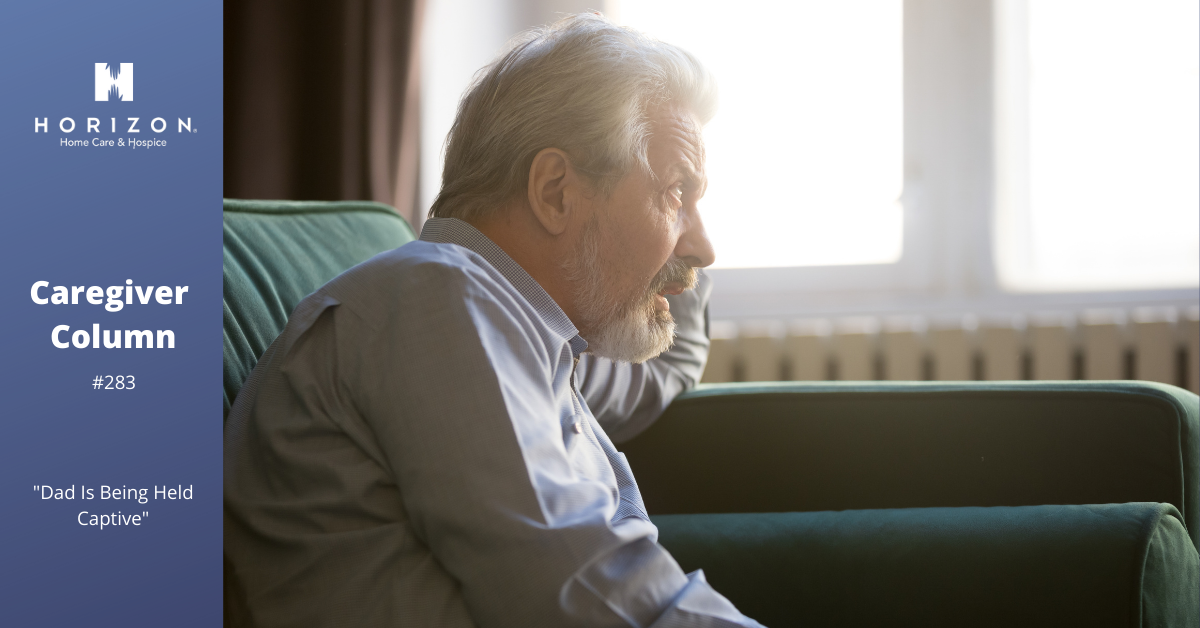 Question
"What can I do when my father's facility closes to visitors? It seems like every two or three weeks, someone tests positive for COVID and we're locked out. I feel horrible when I can't visit him.
I do understand that his assisted living facility must protect him, and I'm glad they are taking steps to assure his safety. I just do not like it.
Since my father has dementia, his understanding of what's going on is just not there. I wonder what he thinks when we don't visit for two weeks.
What can we do to resolve this issue, or is there simply nothing?"
Answer
You are facing a COVID frustration like most of us right now. Being separated from our loved ones by a virus that we have no control over is very, very frustrating and many people throughout the world are dealing with the same issue.
The facility that your father lives in is doing what they can to protect him and the other residents, and they are doing the right thing. Airing your frustration at them would be wasted energy. They did not create this virus and they're doing what they can to contain it. Right now it feels like a losing battle that we are waging, I know.
What I recommend is that you channel your frustration into action, because action usually feels better and can sometimes be effective at relieving stress. Here are a few action ideas that you can consider:
Contact the nursing home and ask if it is alright for you to make window visits during the lockdown period. A window visit is not the same, but it does allow you to check in and see your father.
Write your father a short note and mail it to him daily. People love mail and if he no longer reads, ask someone at the facility to read it to him each day.
Call him every day on his phone. I realize that is a bit old fashioned, but your father is of a generation that is used to that technology.
Bake cookies, bag them individually, attach a note for each patient, and hand them to someone at the door of the facility. Call the facility staff first to receive permission.
The obvious solution these days is to schedule a video meeting if the facility or your father has the technology and wherewithal to use it.
Speak to a facility leader and seek their suggestions for ways to contact. This is the world they work in and they likely have seen some very creative ideas for connecting under trying circumstances.

These are indeed trying times and all of us have had our movements curtailed in some fashion. It is best to use our creativity to come up with new ways to communicate and stay in touch while accepting our new reality. Please be safe and stay connected in any way you can.

About this Post
Posted 11.07.2020