Dad Has Different Ideas for His Burial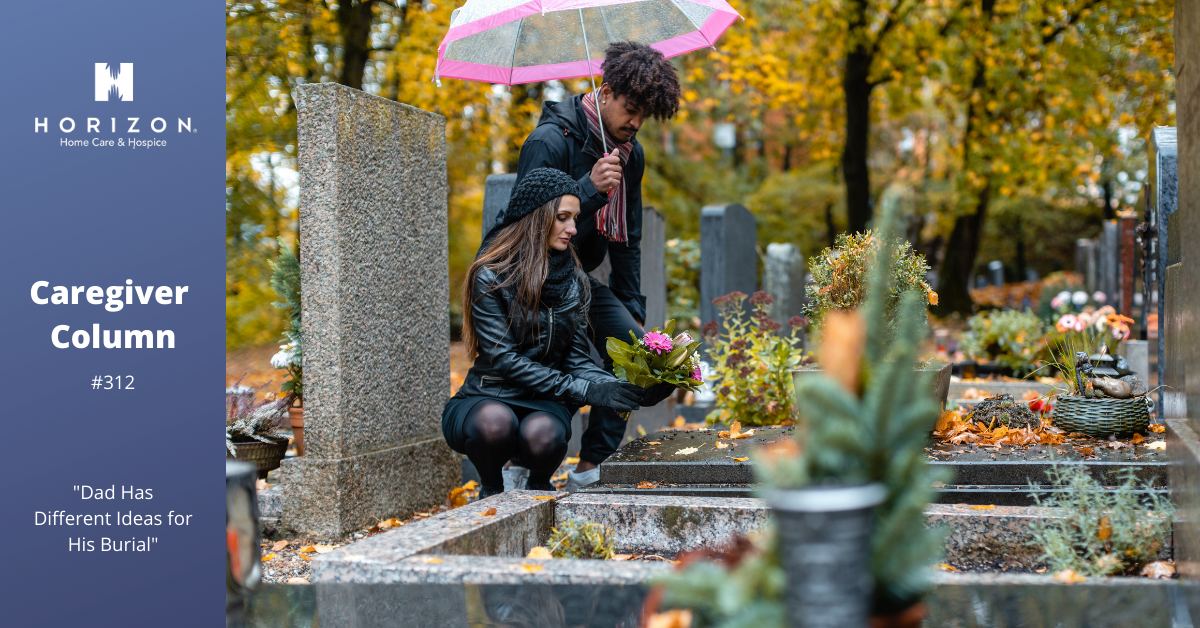 Question
"My father is aging and in very poor health. He likely has only six months to a year to live, according to his doctor. Dad knows this and has begun to talk about dying and his burial wishes.
Dad wants to be cremated, with a family-only funeral to follow. This is just not how things have been done in my family. My mother, his wife, is buried in a casket in our local cemetery.
I find it quite odd that he doesn't want to be buried next to her. I most definitely do not want him in an urn on my mantel, nor do any of my siblings. He has not said what we're to do with his ashes, and frankly, we are afraid to ask at this point.
All this talk of death is a bit much. I want him to just drop it and let us do the same for him that we did for our mother. I see no sign of him letting up, though, now that Pandora's box has been opened.
What do you think about just doing what we want after he dies?"
Answer
We humans do love our traditions, and they provide us comfort via their familiarity. What you long for is a traditional funeral and burial like you had for your mother. It's expected and understandable for you have this desire.
Clearly, though, your father thinks differently than your mother. While his wishes may break with a longstanding tradition in your family, that doesn't make it wrong. It also doesn't mean that a meaningful passing won't happen.
Some of the best events I have attended broke in some ways from the traditional. Weddings, funerals, baptisms, and other ceremonial events can all be even more memorable when they stray from the usual path.
Let's be clear here: your father will die, and his body will be placed somewhere. It's going to happen. But it doesn't have to be the same for every human. How the rituals do or don't happen won't matter; you just want to be able to come together and memorialize him.
My recommendation is that if your father doesn't express his desired location for his ashes, simply place them next to your mother. If he wants them distributed at a favorite site, then honor his wishes. You could bury a favorite item or his picture next to your mother if you want.
While your father's wishes don't match your expectations, remember that this is his life to live. If you have children, remember that they are watching. Think this through and do the right thing. It's not worth living with regret.
I wish you success in this stage of life.
About this Post
Posted 05.22.2021