Dad Doesn't Connect With Friends Anymore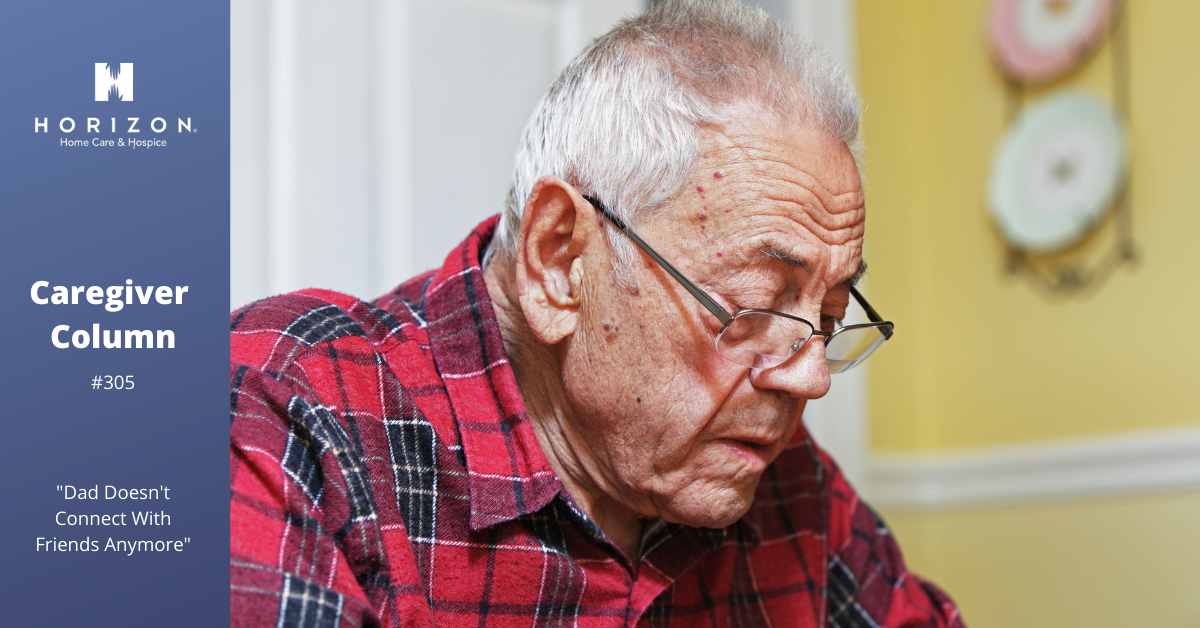 Question
"The last year has really isolated my father, and he has completely stopped connecting with old friends. He even lost some friends to COVID. I think that being secluded has now become his norm, and I fear that he will sink into a depression, or worse.
What I'm wondering is if there is a way to help him with this. He used to meet his buddies at a coffee shop in the morning. That helped to keep him informed about the issues of the day and gave him something to talk about. How do we help him rekindle some of what he lost?"

Answer
We all feel that we lost a year or a little bit more than that. So many events and outings with family and friends were eliminated that we wonder if life can possibly return to any semblance of normal. I believe that it can and will.
Start with making sure that your father is vaccinated. If he's not, that should be the first order of business for him. Once he is vaccinated, you can help him develop a plan to be in the presence of his friends.
Next, have him reconnect with his friends--a quick phone call to find out if they are venturing out and if they have gotten vaccinated. If the answer is yes, you may want to check out his coffee shop to see how they're handling customers. Would your father and his buddies feel safe collecting there in a small group of, say, two to four, maybe once or twice a week? Check out how customers are spaced, if wait staff are masked and careful, and if the restaurant's taking reasonable precautions to prevent the transmission of disease. The things to look for are distance between tables, cleaning between customers, how the menus are used, how the bathrooms look, and how many people are there during the times he would be in the restaurant.
If the indoor restaurant is a poor option, see if your father can pivot to an outdoor seating situation with warmer weather. So many restaurants have outdoor seating right now, and there's clearly better air quality outdoors.
Now, if your father's buddies are not vaccinated, I would not recommend that he reconnect in person with them at this time. We are still in a pandemic, and those who are not vaccinated are not protected. While your father is protected, he still has a small chance of getting COVID and he is likely at an age that places him at greater risk. He should not socialize with anyone who is not vaccinated.
If connecting at the local coffee shop is out for the above reasons, you will need to work a little bit harder to create a new paradigm. Maybe have one or two vaccinated friends stop at his house for coffee and a chat, or stop by for cards on a weekly basis. You will likely need to help dad set this up. You could even provide the coffee and donuts. With a little bit of effort you can create a new interim normal for him. Indeed it is difficult to change course, though it is worth the effort.
You are spot on to be concerned about your father's mental wellbeing. This pandemic has been the most difficult for those that are isolated and the elderly have been affected the most. Please take the steps to help your father reconnect safely. It will make such a difference in his life. I wish you well on this journey.
About this Post
Posted 04.03.2021