Read: Beautiful Thank-You Note Written by Daughter of Horizon Hospice Patient
Cindy Harlfinger of Waukesha wrote a touching thank-you letter to Horizon's staff for the care that her father, Charles Hemauer, received during his time spent in hospice.
We are so thankful to have been able to help her and her family in their time of need. It is feedback like this that motivates us to always do the best we can for patients and their families.
They mean a lot to our staff, and trust us, they are shared all around the agency. They make all of our days better, knowing we have made a positive difference. And feel free to share this review with people you know and love through the share toolbar on either the left side of the screen (desktop) or at the bottom of the screen (mobile/tablet).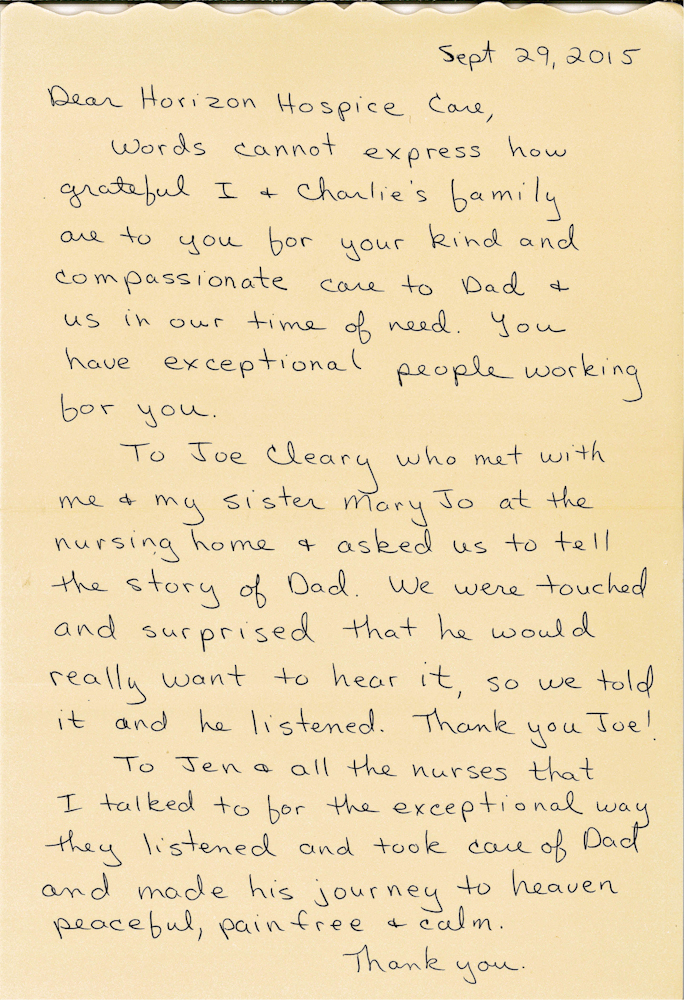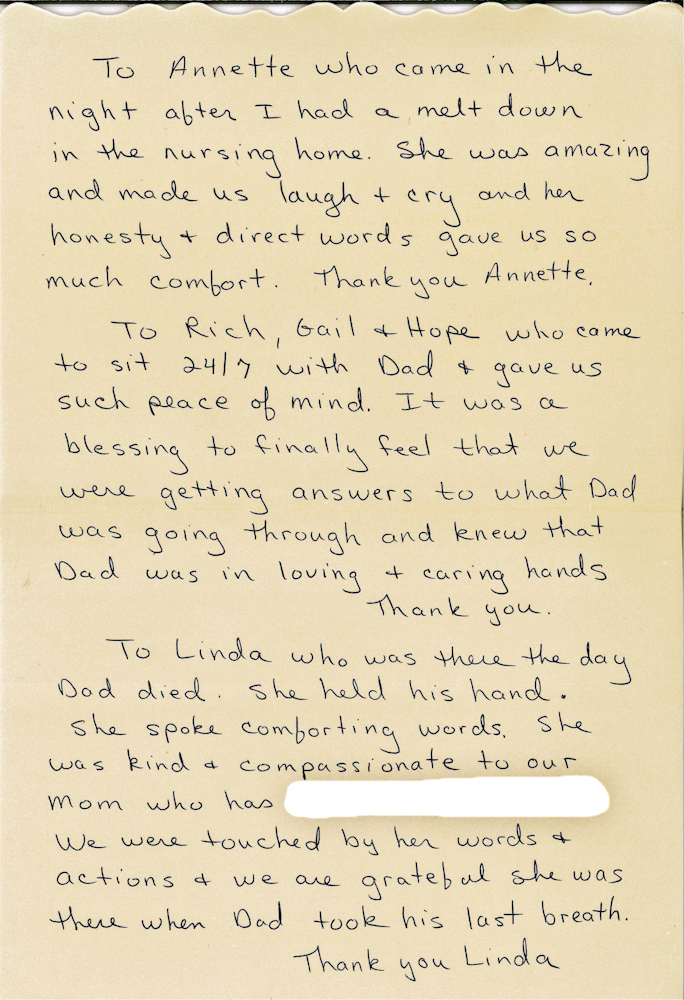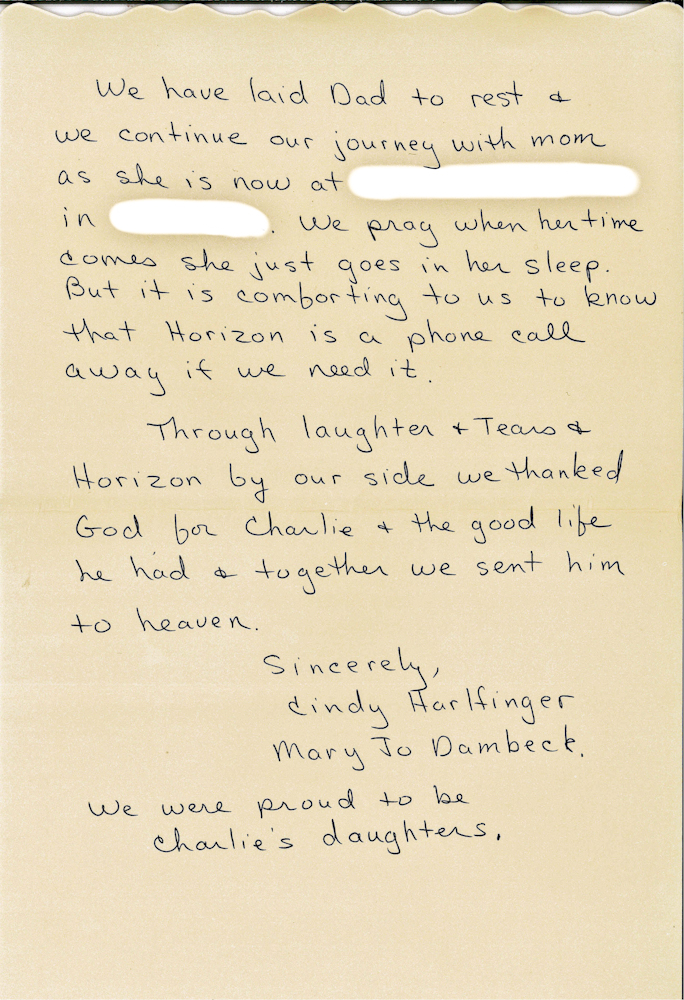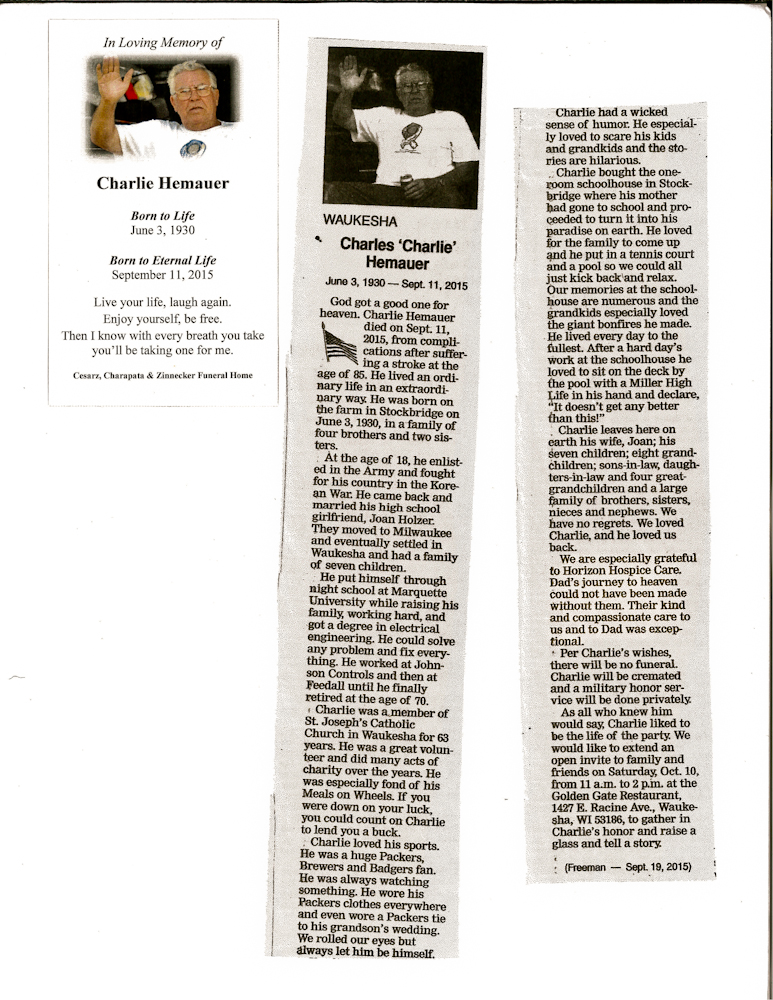 About this Post
Posted 11.04.2015
Latest on the Blog...
Caregiving Advice
Apr 17, 2021
Caregiving Advice
Apr 10, 2021
Caregiving Advice
Apr 3, 2021