30West Covers Horizon's Matters of the Heart Gala
30West covered our 11th annual Matters of the Heart Gala! It was an amazing night, and it provided tremendous support to our Grief Resource Center.
Thank you to our wonderful event sponsors!
~ Bradley Corporation
~ Krueger Communications
~ Willis Towers Watson
Want to see photos of our event? CLICK HERE
---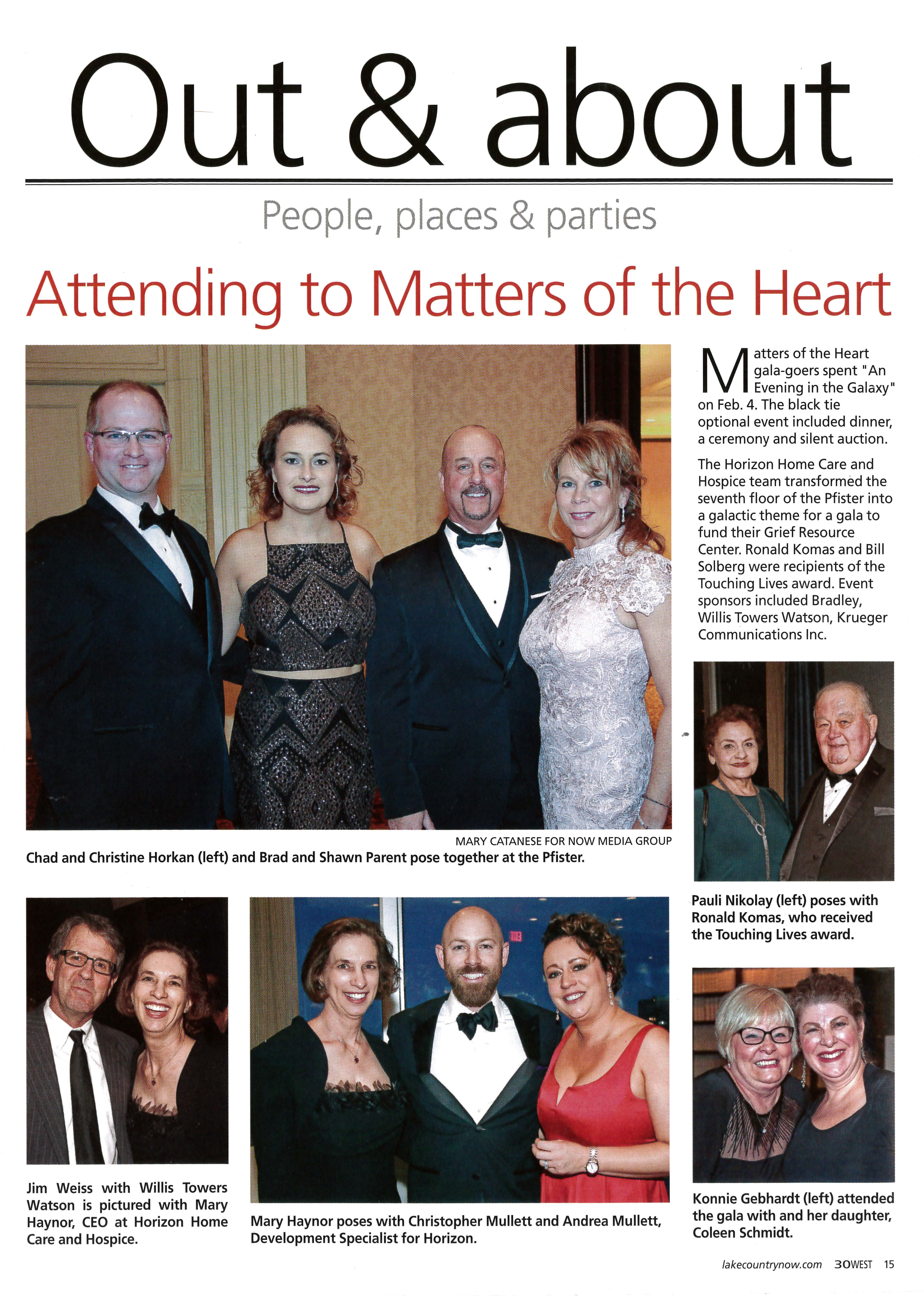 About this Post
Posted 04.05.2017
Latest on the Blog...
Caregiving Advice
Nov 27, 2021
Caregiving Advice
Nov 20, 2021