10 Ways to Love Your Brain
In honor of Alzheimer's & Brain Awareness Month, the Alzheimer's Association offers
10 Ways to Love Your Brain: tips that may reduce the risk of cognitive decline
Horizon Home Care & Hospices wants to make sure that our users and readers are up-to-date on the facts surrounding this fatal disease. Whether it is in home care or hospice, we see this disease affect too many of the amazing men and women that utilize our services.
Following these tips will certainly help in the long run as a preventative measure. It is always better to be proactive than reactive when it comes to your health!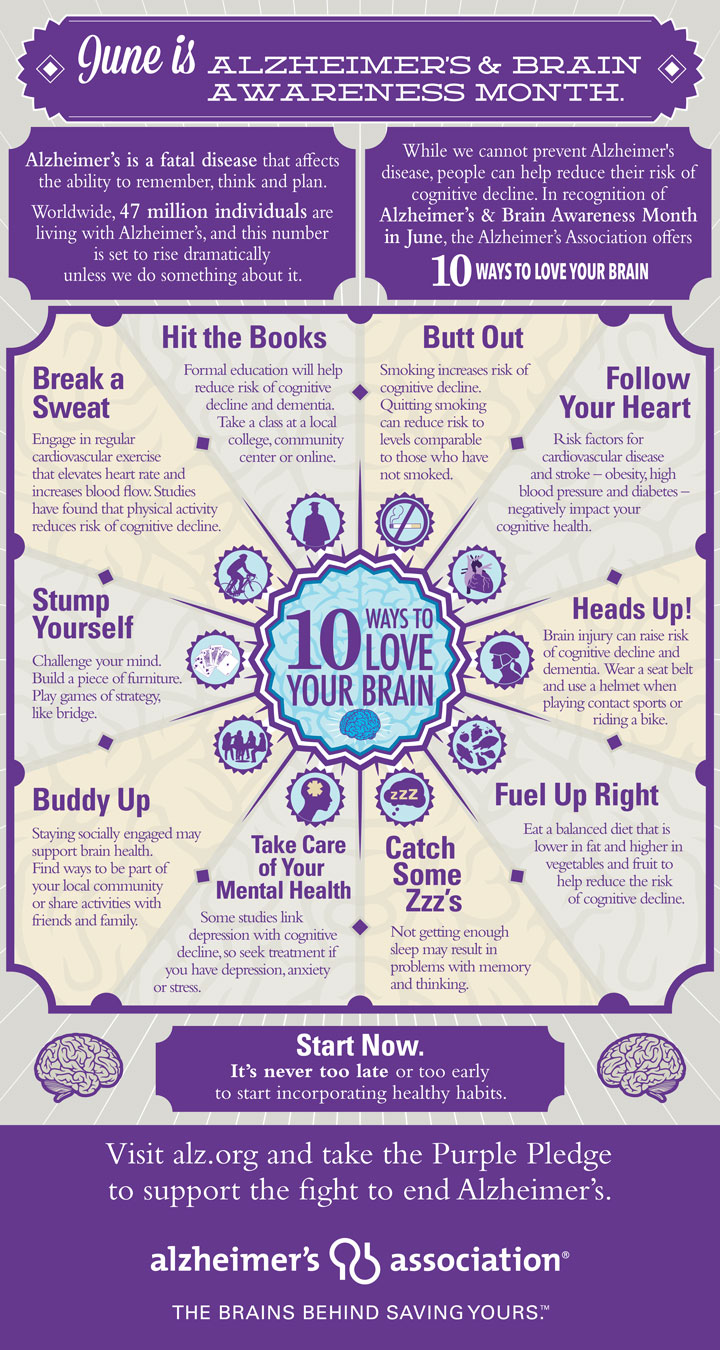 SOURCES:
National Alzheimer's Association
About this Post
Posted 06.08.2015
Latest on the Blog...
Caregiving Advice
May 14, 2022
Caregiving Advice
May 7, 2022