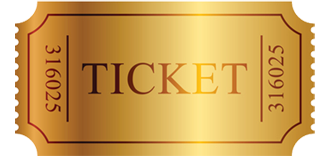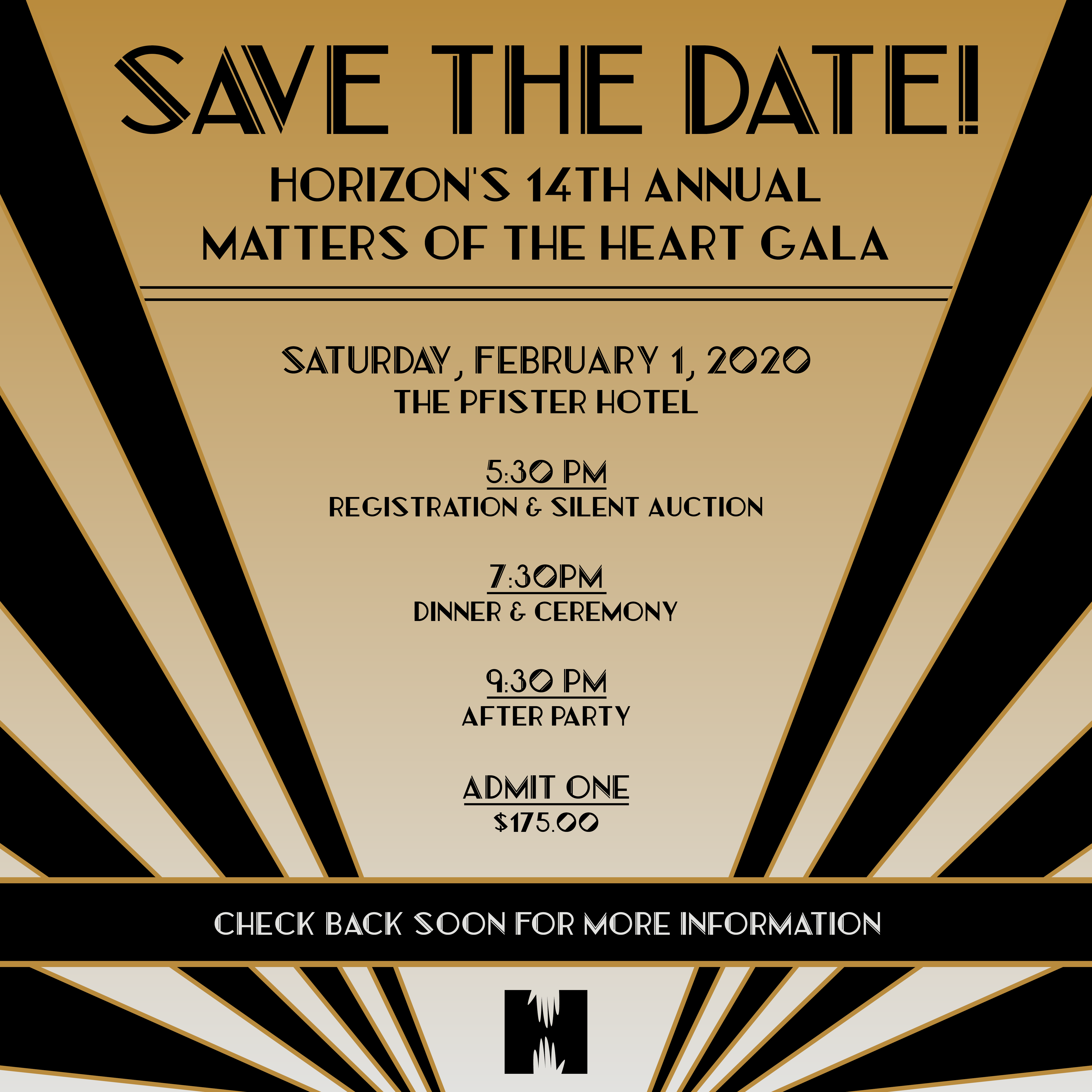 "Love…the beginning and end of everything." –F. Scott Fitzgerald

Join us for a Roaring 20s Gatsby-styled event at the 14th Annual Matters of the Heart Gala on February 1, 2020 at the historic, timeless Pfister Hotel. Get ready for a night of decadence, elegance and opulence as you are whisked away 100 years ago to the Roaring 20s. Be sure to join us after the gala for a secret after-party…but you'll need a password to enter!
Proceeds raised at the gala benefit the Grief Resource Center. Our Grief Resource Center relies 100% on donations to keep its doors open. Money raised in last year's event supported the addition of a second counselor in the GRC. This year we are hoping to raise money to support new supplies and programs including the addition of an overnight retreat.
Background
Each year, Horizon hosts the Matters of the Heart Gala in order to fund the Grief Resource Center. This gala is vital to its continuation. Not only do proceeds keep our GRC open, but they also provide more workshops and support groups to grievers. Horizon's Matters of Heart Gala is about bringing awareness to how powerful and destructive grief can be on our bodies and minds. It's a night to recognize the achievements made since the passing of a loved one, to honor those who have passed and educate those who underestimate grief. Most importantly, it's about keeping our Grief Resource Center open and free to those in our community suffering.
---

When
February 1, 2020
Where
The Pfister Hotel
424 E Wisconsin Ave,
Milwaukee, WI 53202
Attire
Black Tie Optional
Valet Parking
Drop-off at Jefferson Street entrance
Pick-up at Wisconsin Avenue entrance
Schedule
5:30-7:30pm Registration & Silent Auction
7:30-9:30pm Dinner & Ceremony
9:30-11:00pm After Party
Tickets
Click to Purchase Tickets
$175 Individual Tickets
$575 Overnight Package
$175 Dinner Donation
Pfister Overnight Package
Please call the Pfister to reserve your room - (414) 273-8222
When you call to reserve your room, you must make sure you mention you are attending Horizon's Matters of the Heart Gala.
- $575
- 2 individual Gala entry tickets
- 1 standard king room
- Overnight parking
- Breakfast for 2 in the Café Pfister
IMPORTANT:
If Gala entry tickets have been given to you, there is still a discounted rate for an overnight stay at the Pfister. When you call to reserve your room, you must you mention you are attending Horizon's Matters of the Heart Gala.
Cathy Buck, MSN, RN
President of Froedtert Hospital
Alonzo P. Walker, MD, FACS
Professor of Surgical Oncology, Medical College of Wisconsin
"Great Gatsby" Event Sponsor
David Hobbs Honda
"ALL THAT JAZZ" SPONSORS
- Ascension Wisconsin
- Mullett Family
- Regnitz Family